In order to promote/pin multiple product SKUs in a single action, choose the Category or Collection you want to merchandise, and open the Curate option. Once you have the list of product SKUs you want to pin/promote, follow the steps below.
Click on the 'Add SKUs' option on the left-hand side of the 'Pinned Products' section.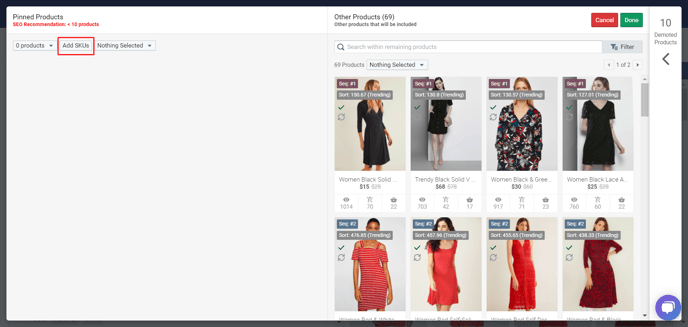 Paste the SKUs on the section and click on the 'Add' icon.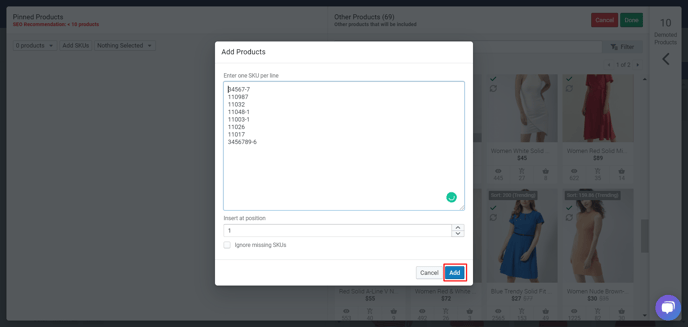 You can now see the SKUs pinned on the left-hand side of the screen.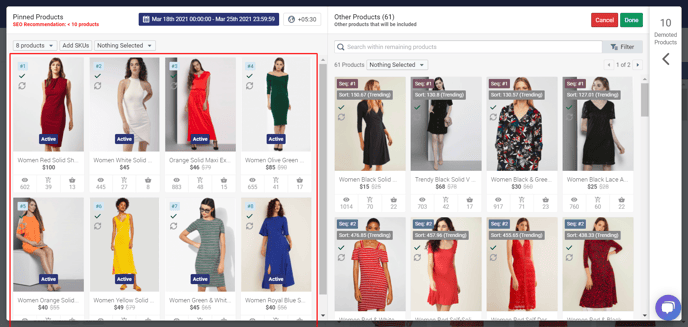 The image below shows that the products are pinned/promoted in the Category or Collection.