To remove single or multiple pinned/promoted products in a single action, follow the steps below:
Login to your Tagalys dashboard and on the left panel, under Categories or Collections, click on 'View All'.

Click on 'Edit' on the category or collection where 'Pinned/Promoted' products are to be removed

Click on the 'Curate' icon.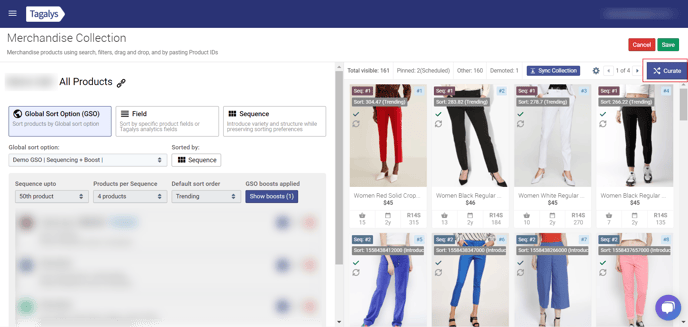 The pinned products are shown on the left panel
Under the 'Nothing Selected' tab, click on 'Select All' to select all the products that have been pinned.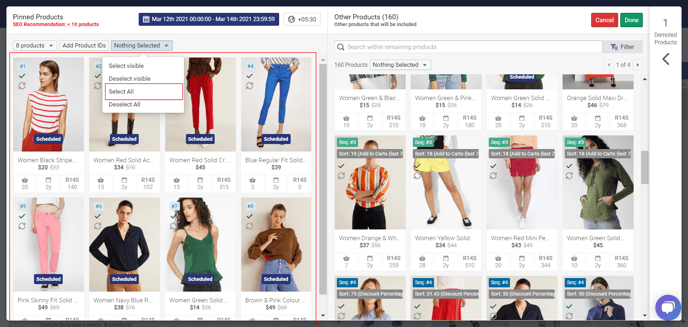 Once you have 'Selected All,' then click on the 'Remove' icon at the top of the 'Pinned Products' panel.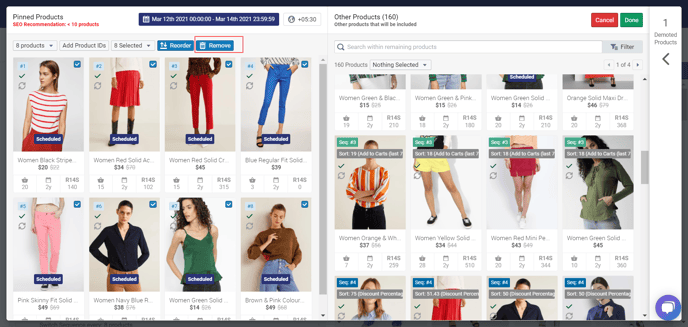 Click on the 'Done' icon on the right-hand side of the screen.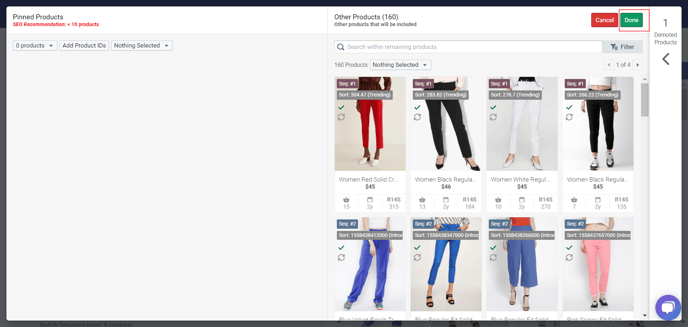 To read more on how you can 'Pin' multiple SKUs while merchandising in the 'Curate' panel, click here.