'Clone Sequence' enables merchants to instantly duplicate Sequences with similar conditions while merchandising in a Category, Collection or a 'Global Sort Option' (GSO).
To clone a Sequence, follow the steps below:
Once you have identified the Category or Collection you want to merchandise, create your first Sequence by clicking on the '+ Sequence' icon.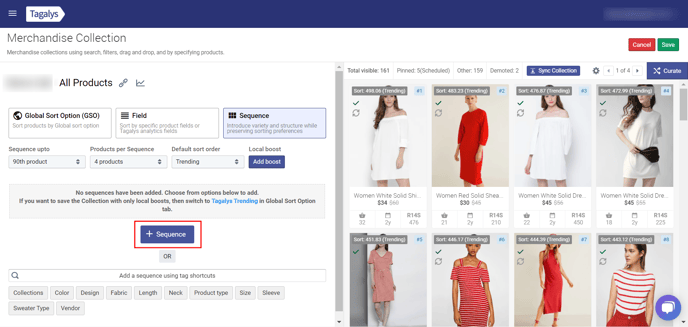 Select the conditions you require. For instance, in the image below, we have selected the 'Product Type' 'Tops', while the 'Color' is set to 'Black.'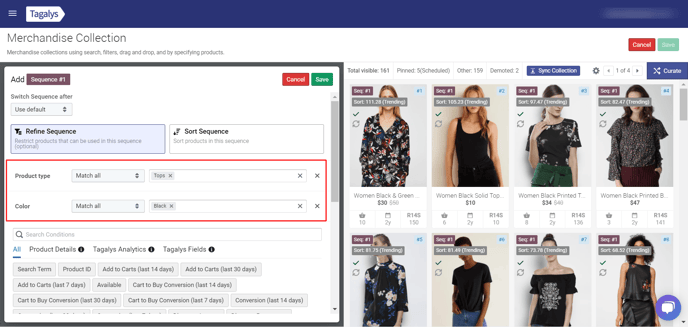 Use the 'Clone Sequence' icon as highlighted in the image below.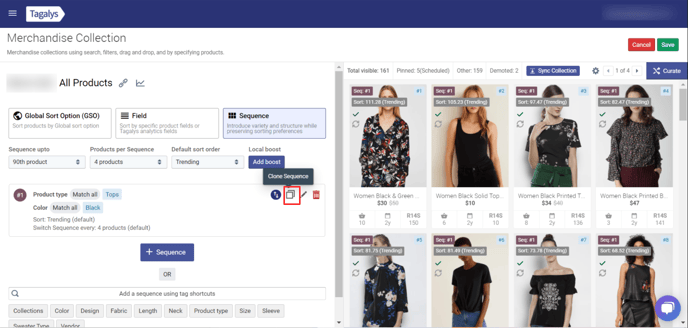 The cloned Sequence will now appear as a pop-up with the same conditions and you can make edits to the Sequence.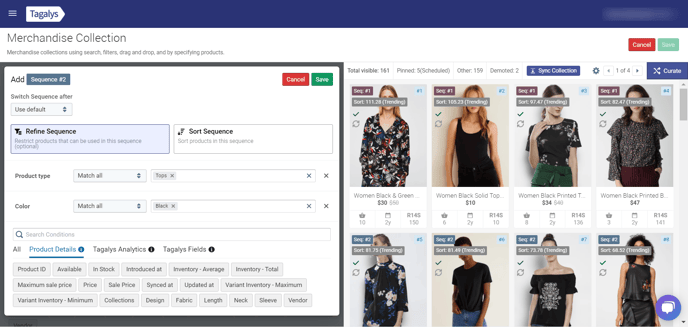 In the image below, Sequence 2 is the 'Cloned Sequence', where the 'Color' condition is cloned from Sequence 1 and the product type is changed to 'Dresses'.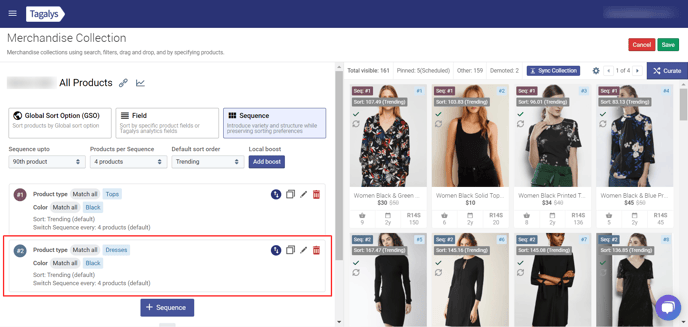 To read further on 'Why must I use 'Clone Sequence' in Tagalys?' click here.