Tagalys is unable to add or remove products from Categories or Collections created on your eCommerce platform. But products can be demoted if you want to decrease visitor visibility. Read to learn more.
First, you must select the

Category

or

Collection you wish to merchandise and visit the Curate panel
Using the 'Demote' icon on each product tab, you can manually demote products that you wish to give less visibility to. These products will be pushed to the bottom of the category or collection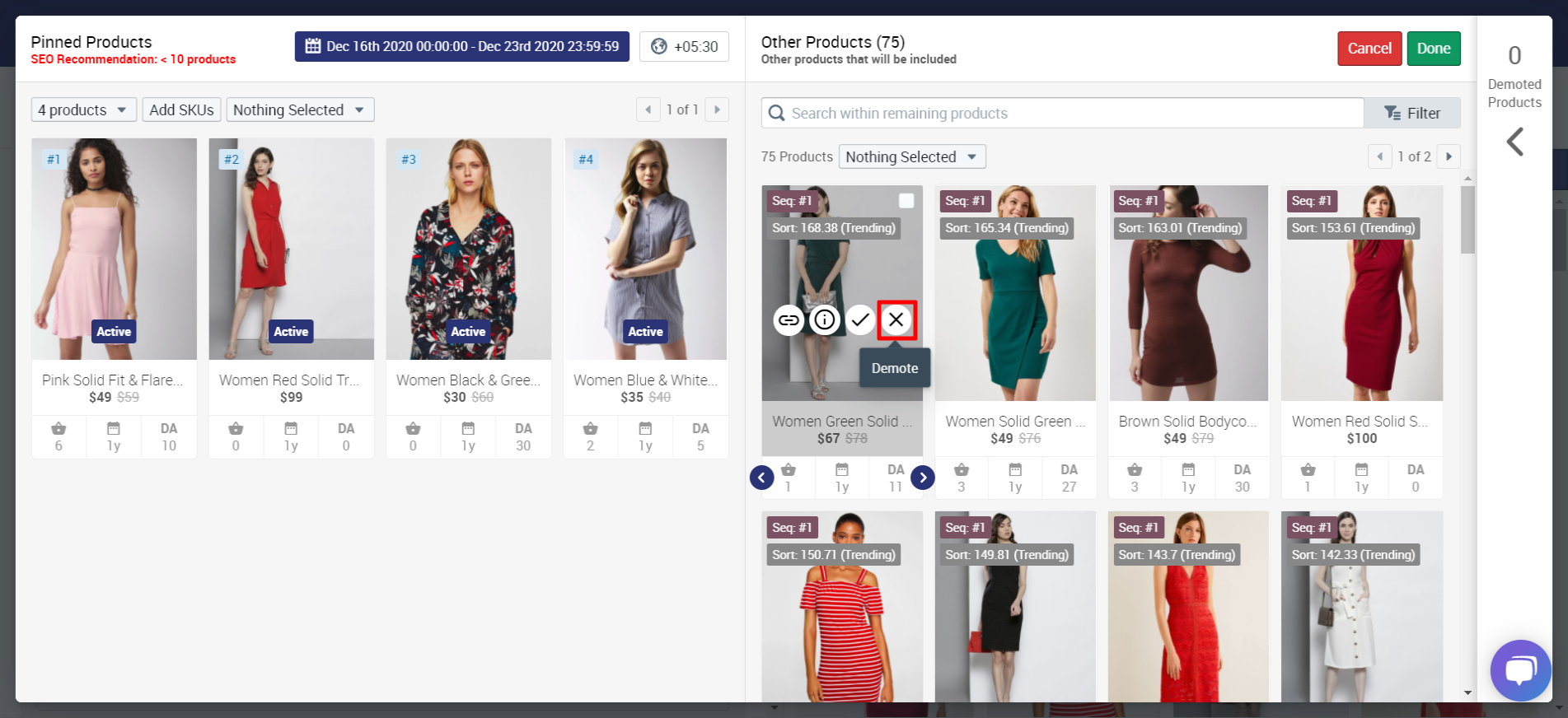 You can also select multiple products using the 'tick' icon, and click on the 'Demote' icon to demote multiple products in one action.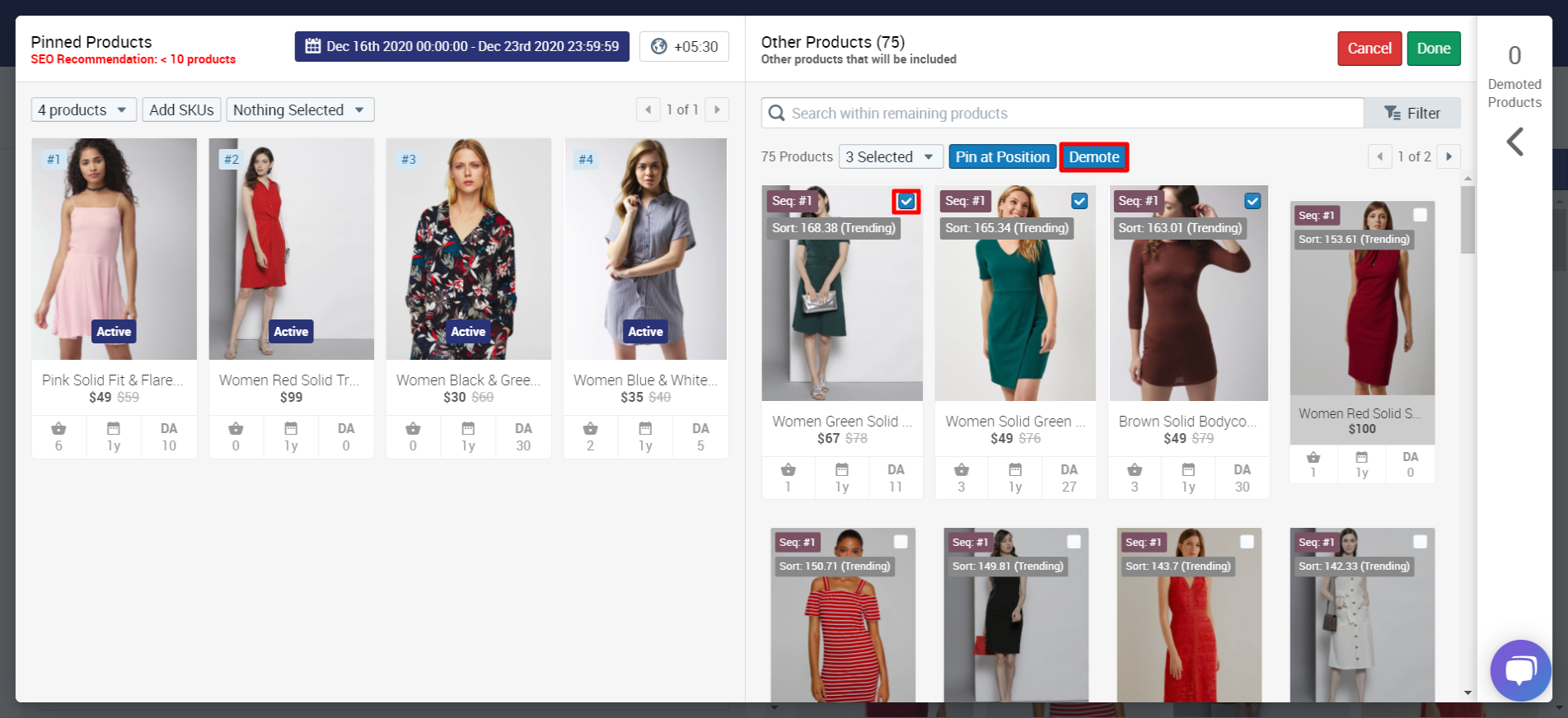 To view the demoted products, click on the arrow on the right corner of the screen.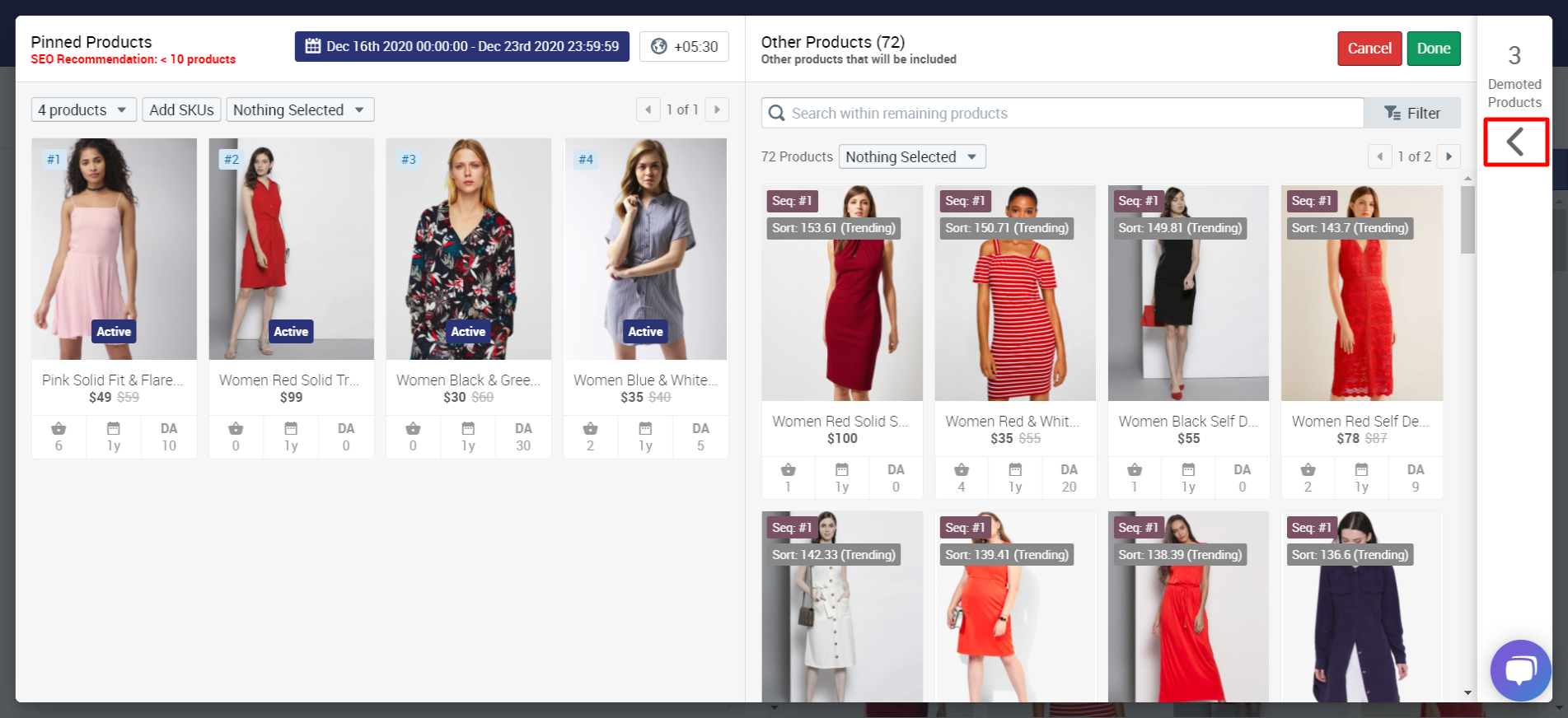 All the demoted products can be viewed by clicking on the arrow below 'Demoted Products'.