When a new product is created on Shopify, it is set as DRAFT until product details are added. Some of these products have launches yearned by their loyal customers.
Most merchants start marketing product campaigns well before they get published on Shopify, to create a buzz. As a merchandiser, knowing where to place these DRAFT products within a collection before launch allows you to be proactive and maximize the launch vs. being reactive, scrambling last minute, and potentially losing $$.
Now, pre-merchandise and position products using pinning, sequencing, or advanced sorting pre-launch, so your visitors engage with it right from the publish date.
Below is a use case of pinning DRAFT products in position on a collection and the steps to do it.
Step 1: On the collection page, make sure to switch the toggle 'Include draft products' ON, so that draft products are visible along with your active products.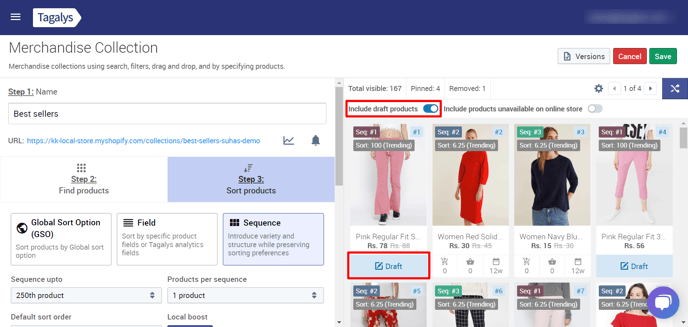 Step 2: To pin your draft products at your desired position, click on the curate panel on the top right of your screen.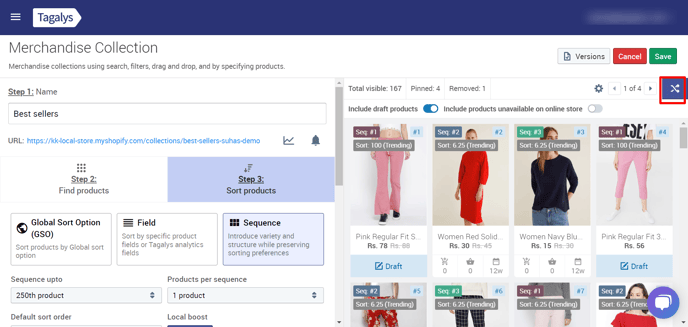 Step 3: Select the draft products you would like to pin and click on the Pin at position icon and enter the positions you would like these products to be pinned at.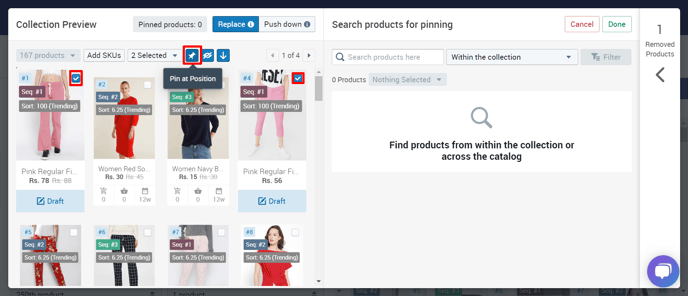 You can also schedule your pinned products by clicking on the calender icon and clicking on Save. Once these draft products are active, they will be pinned at the selected positions.