Sequencing Sorting is a way of sorting products in Listing pages / Recommendations forming a particular sequence using platform attributes (Category name, Collection name, Fabric, Color, etc) and visitor engagement data (Product Views, Buys, Add to Carts, Revenue, Inventory, Date, etc).
To create a standard sequence, follow the steps below:
Click on the sequence option and select add Sequence.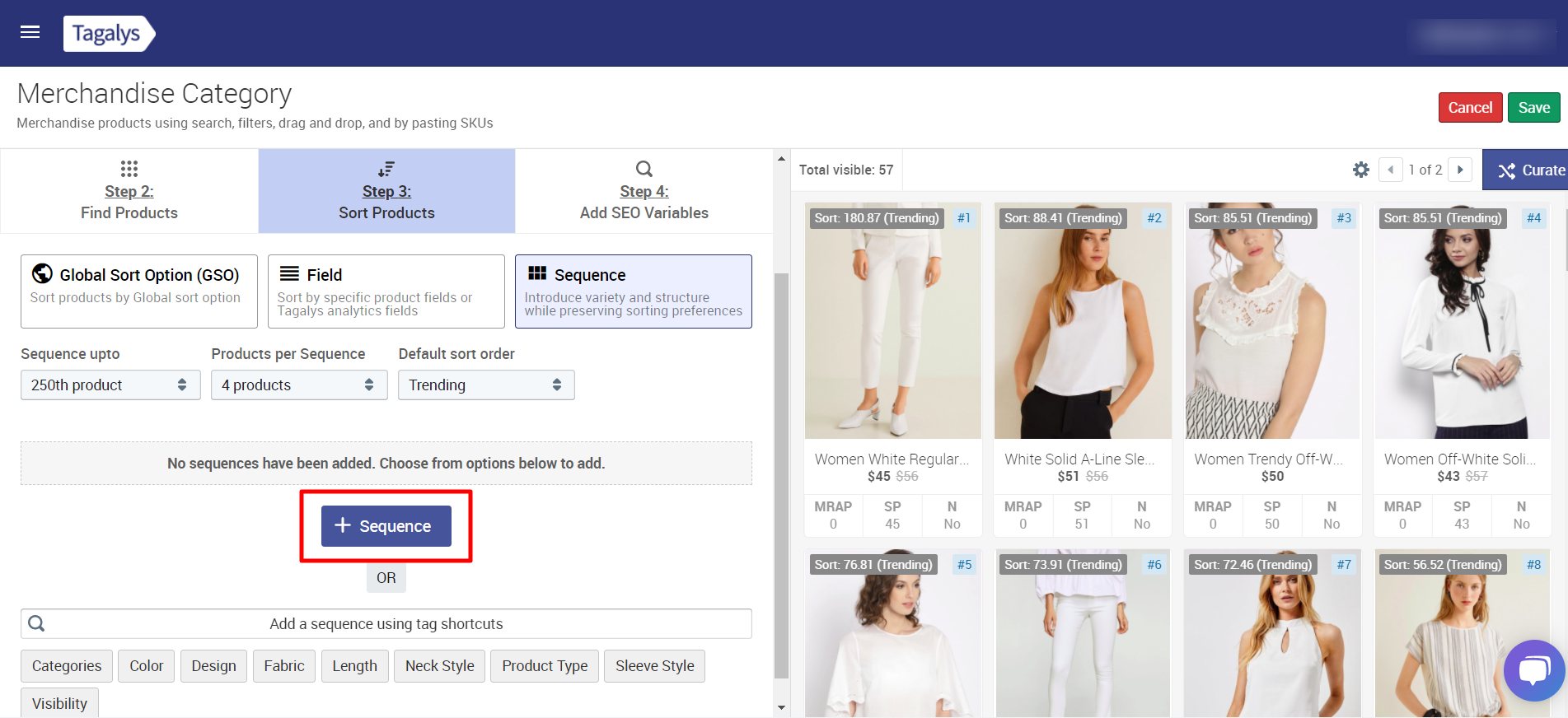 Choose the conditions or filters to create the first sequence. The sequence options include Platform attributes and visitor engagement data. Each sequence can have any combination of platform attributes and visitor engagement data.
The product sequences can also be refined by setting conditions like Minimum inventory level, Price range, etc.
Ex: - Instock: Yes/No, Price Range: X - XX, Discount: X% - X%, Product views: X - X etc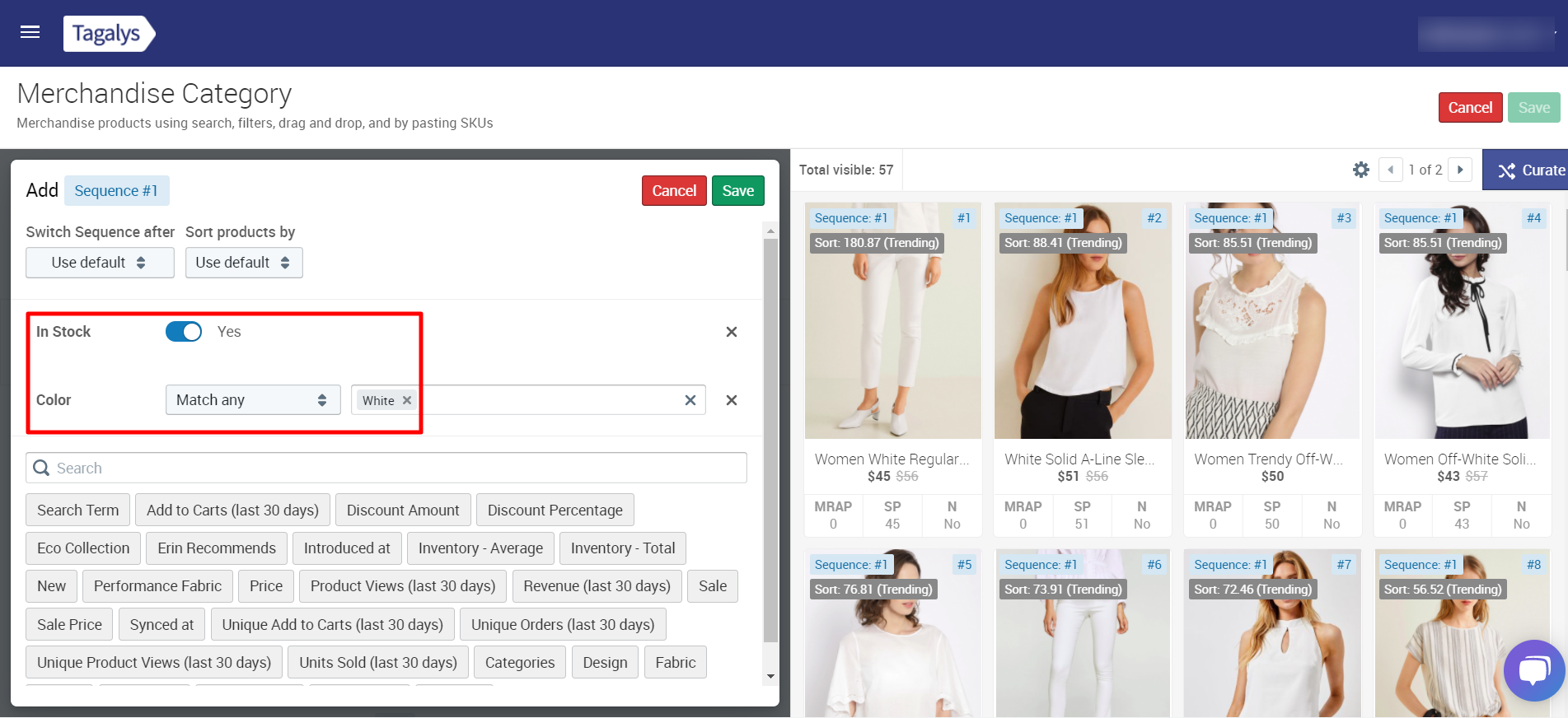 You can also choose:

The frequency, each tag gets repeated by using the 'Switch Sequence every' option.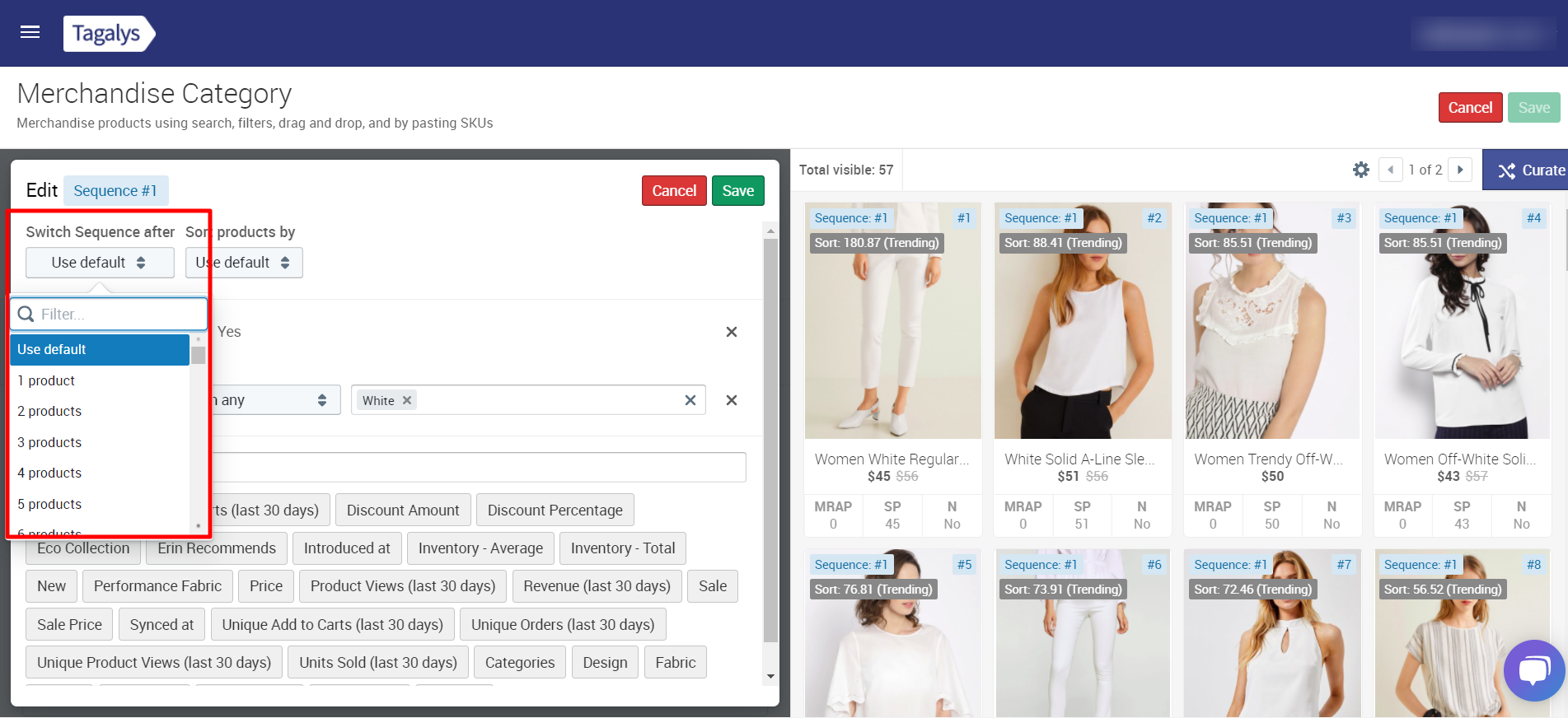 The sort order of the sequence using the 'Sort products by' option. Example: Trending, Date, Buys, Product Views, etc.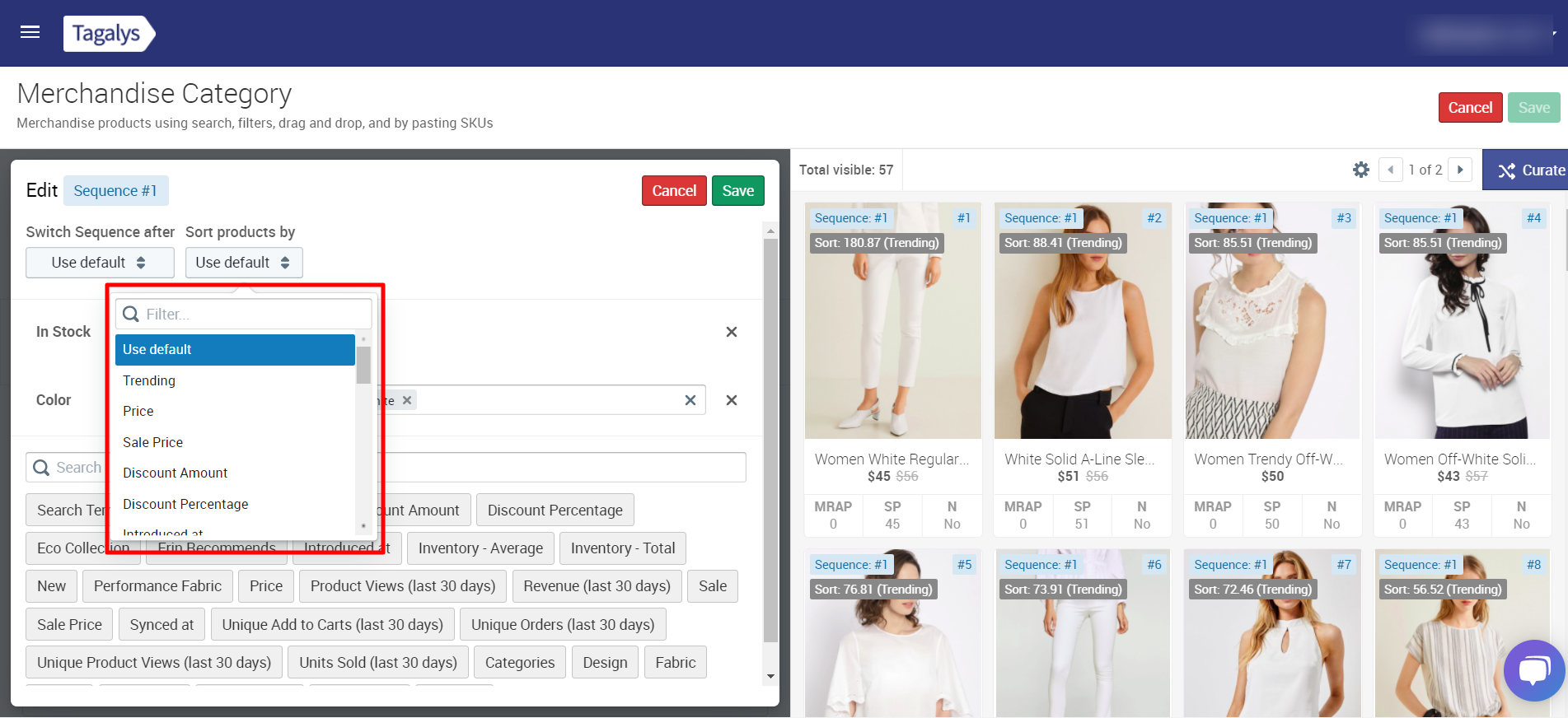 Once the sequence is created, click on Save. You can create any number of sequences to list on your eCommerce store based on the business requirements.