How can merchandisers demote products in a Collection | Category | Smart widget | GSO using conditions?
For example, to demote products on sale, follow the steps listed below.
Edit the collection/category and navigate to the 'Sort Products' tab. (GSO or Field or Sequence)
Click on the 'Demote products' button highlighted below.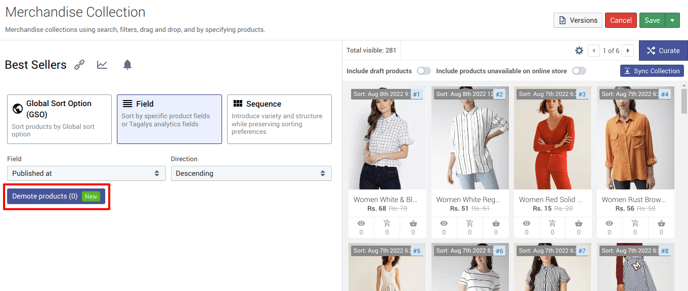 Add the conditions to find the products on 'SALE'. In the screenshot below, 'Discount Percentage greater than or equal to 1' is used.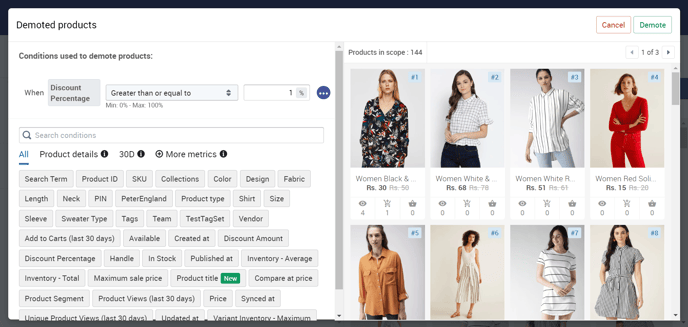 Once the conditions are added, click on 'Demote'.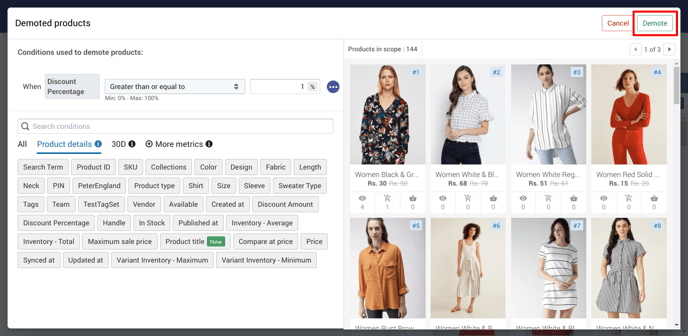 Similarly, any other conditions (Product type, color, inventory, size, stock status, Price) can also be used to demote products.
Additional notes:
Products that are demoted are sorted among them based on the primary sort order set.
Demoting products using conditions can also be set in Smart widgets and at the GSO level.
If you have any questions, please contact your account owner or reach us at support@tagalys.com