Log in to your Magento admin.
Navigate to System -> Tagalys -> Configuration. Please confirm with your Magento admin if you have permission to edit this page.


Click 'Listing Pages'. (This may be called as 'Category Pages' based on your plugin version)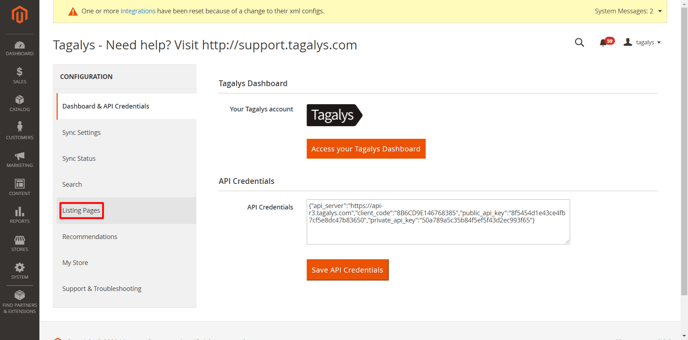 Scroll down to your Store View and select the Category you would like to merchandise with Tagalys. Example, consider 'Men / Tops'. Check the box for 'Men / Tops' as shown below.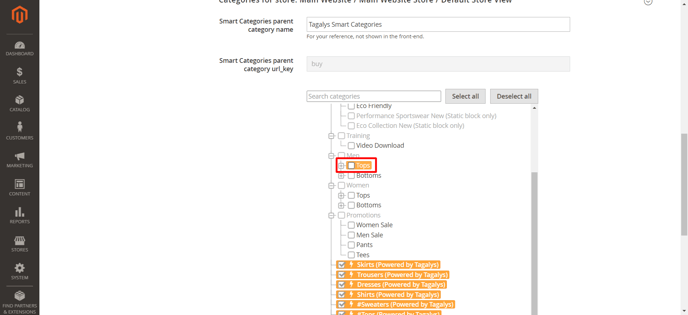 Hit 'Save Listing Page Settings'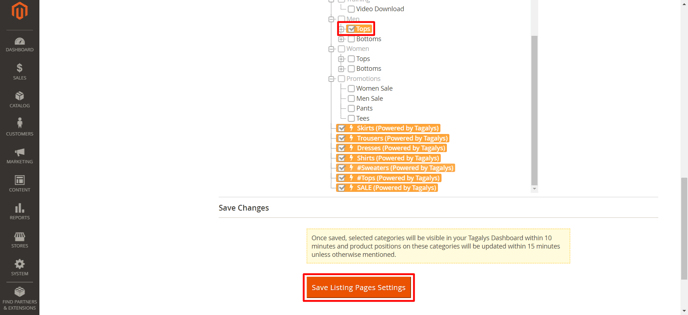 Once saved, the Tagalys powered sorting be effective in the front-end within the next 30 minutes. You can log in to your Tagalys dashboard to merchandise the Category if required.