Kindly follow the steps explained below and the Tagalys Integration team can assist with the further steps.
Go to the link.
Enter your 'myshopify' domain and click 'Install'. Please use this link to find your 'myshopify' domain name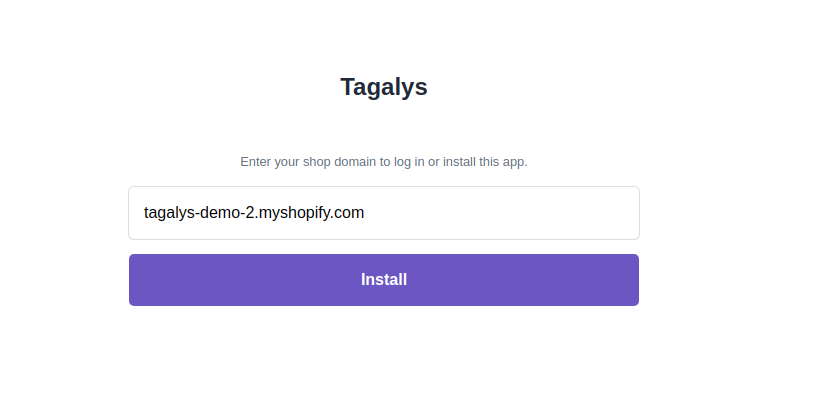 You will be redirected to the installation page at your Shopify store admin. Click on 'Install App'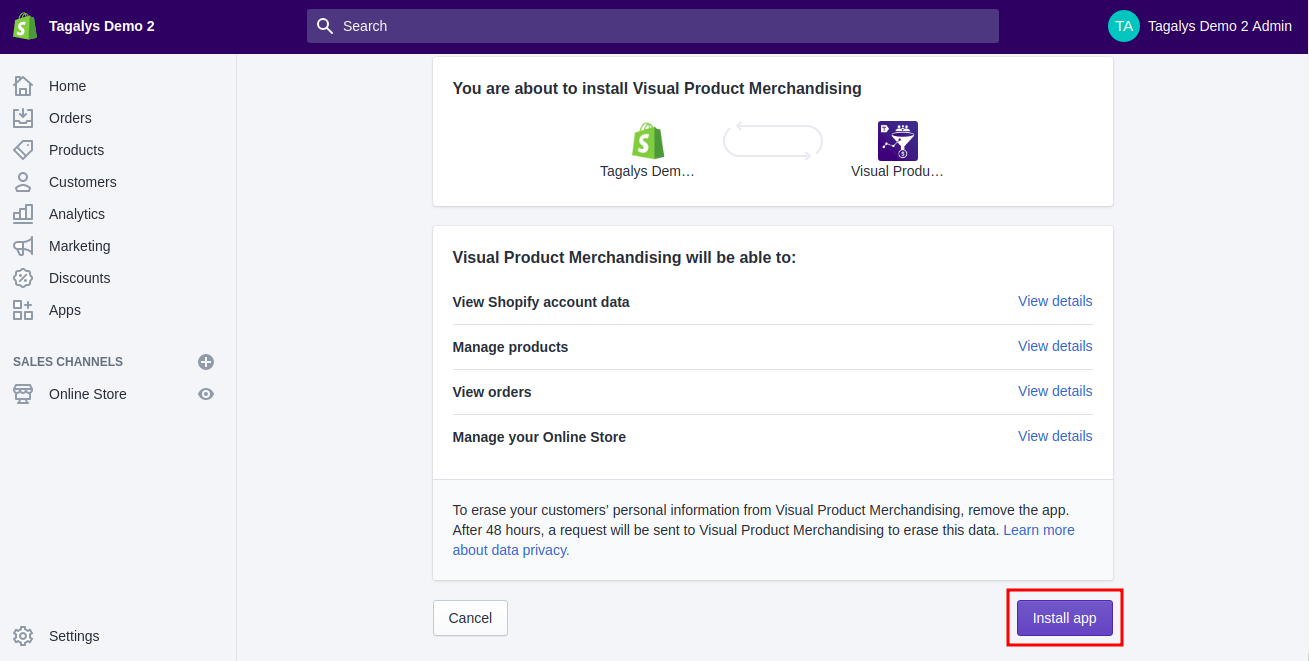 You will now be taken to the app setup page. Here, the product sync will be performed in the background at the rate of 7000 products per hour and its progress will be shown.
After the sync is completed, the 30-day historical sales data will be processed and product scores (Trending Score) will be calculated. The time taken in this step will depend on the number of orders received in the last 30 days and the number of products in your catalog.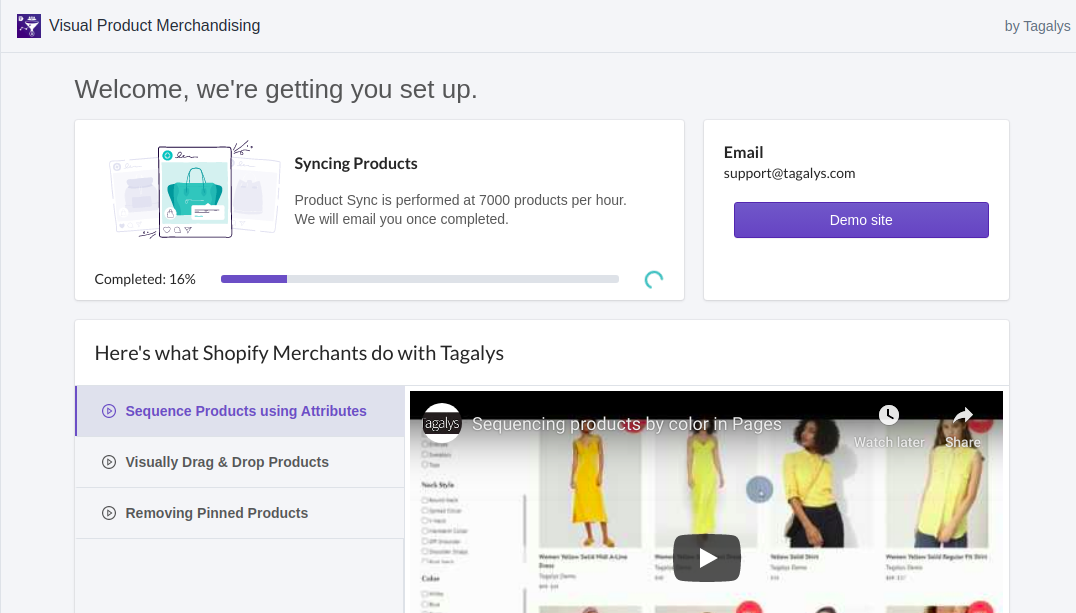 Once the product sync is completed, you will be redirected to a screen similar to what is shown below.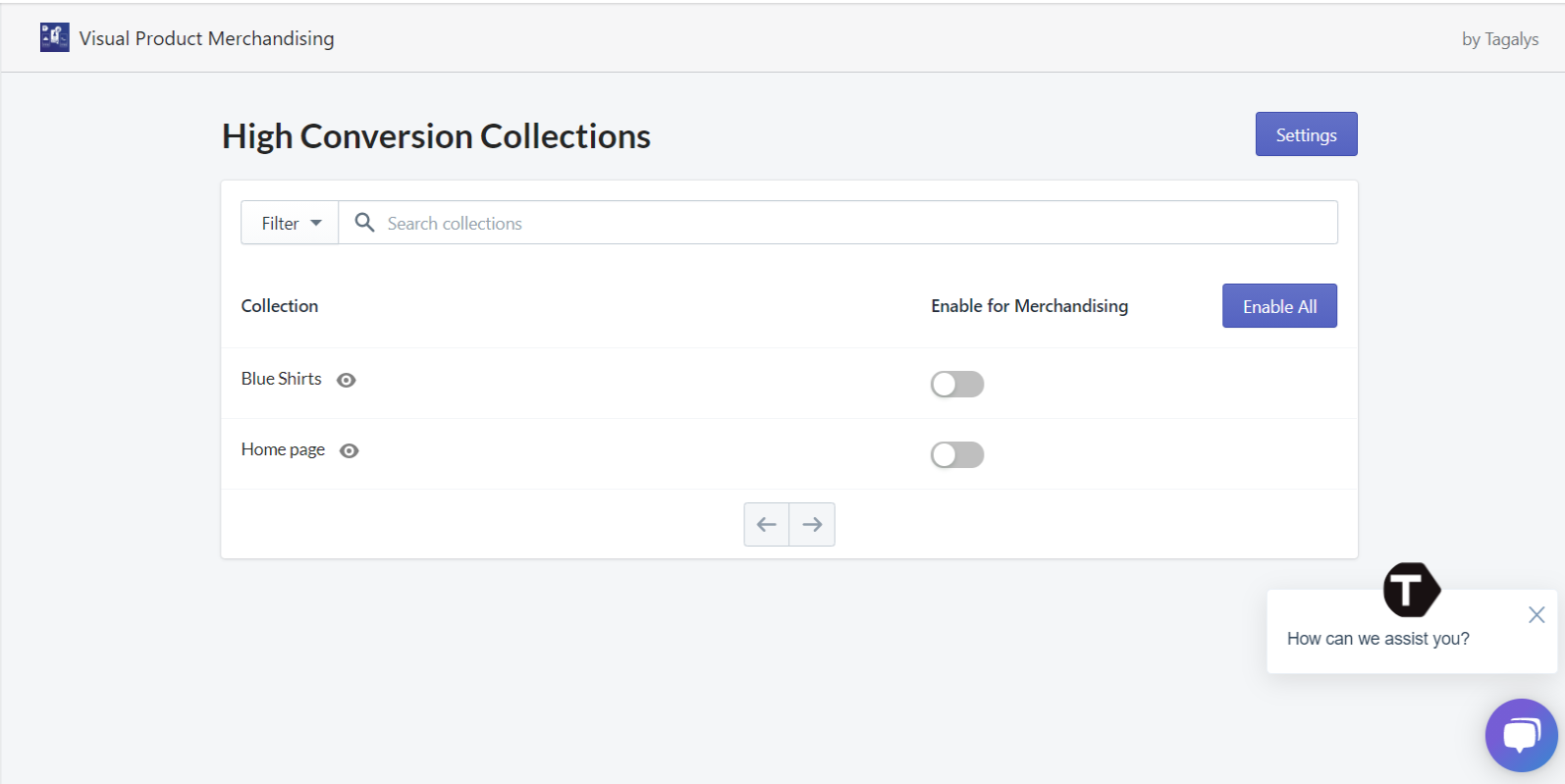 Kindly schedule time (60 mins) with the integration team using this link before enabling the first collection and reviewing the Tagalys Shopify Integration Checklist.