How can I raise a ticket from my dashboard?
Log in to your Tagalys dashboard.
On the left-hand bottom corner, click on 'Documentation & Support'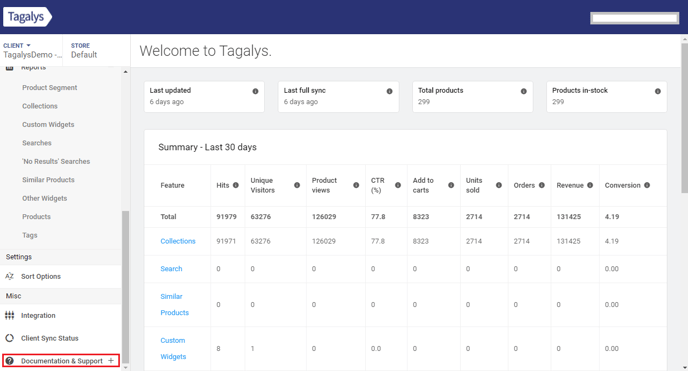 3. Click on New Support Ticket.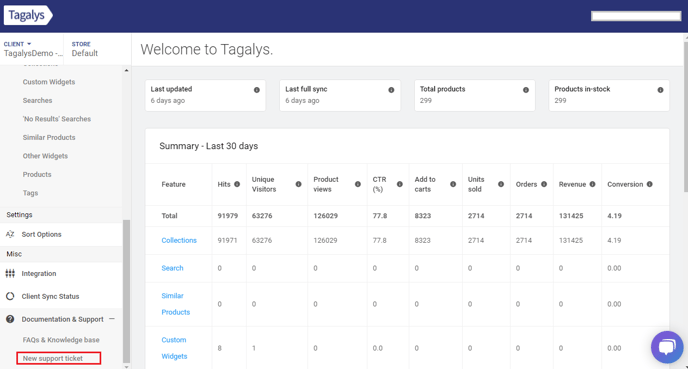 4. Update the required fields on the form and click on Submit.
5. You can also directly click on Contact us to raise the ticket or Chat with our customer support team for immediate assistance.