How do I apply Global Sorting Option (GSO) to one or many categories, collections and recommendation widgets?
To apply the GSO to selected Listing pages / Custom widgets, click on 'Apply to'. A pop box opens to show the list of categories / Custom widgets that can be applied to the new GSO.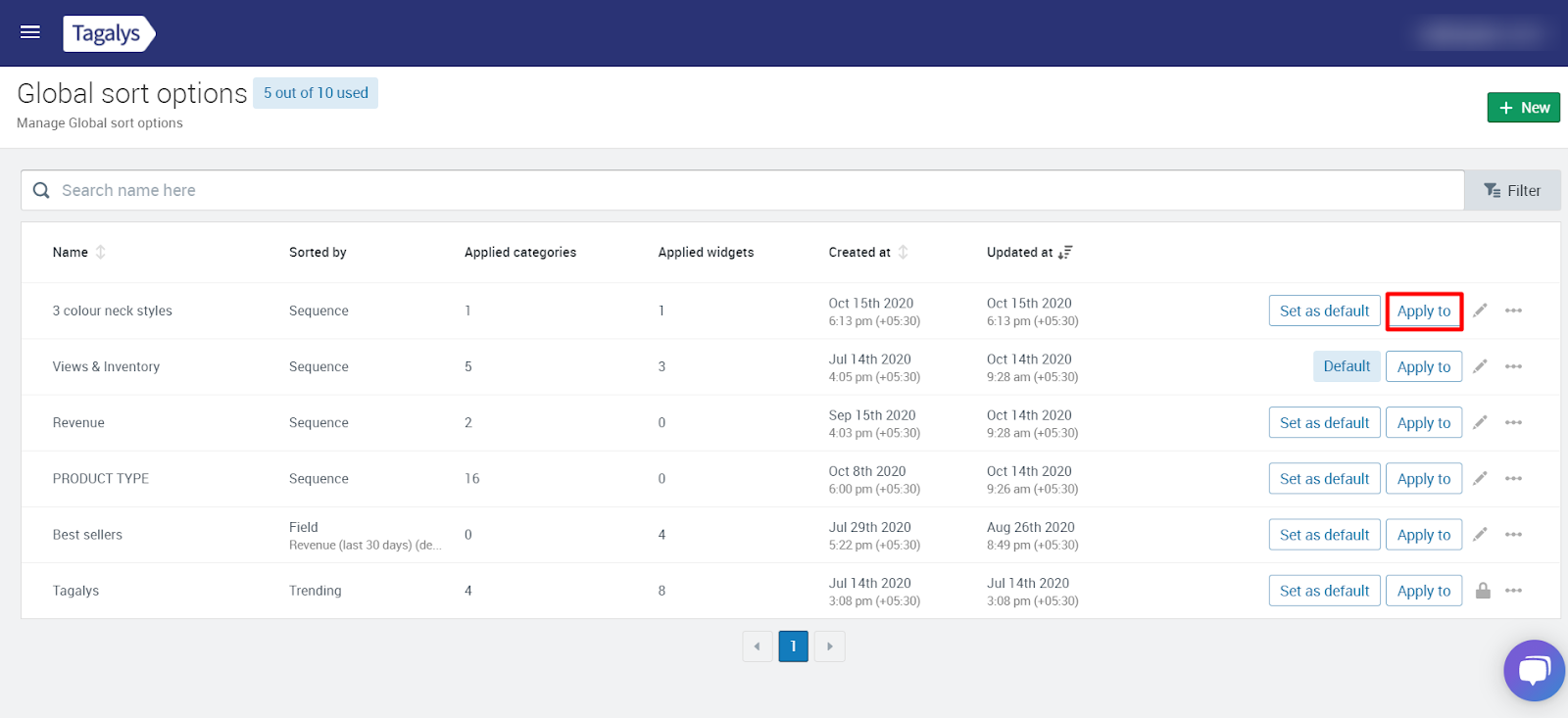 Select the required Listing pages / Custom widgets and hit 'Save'.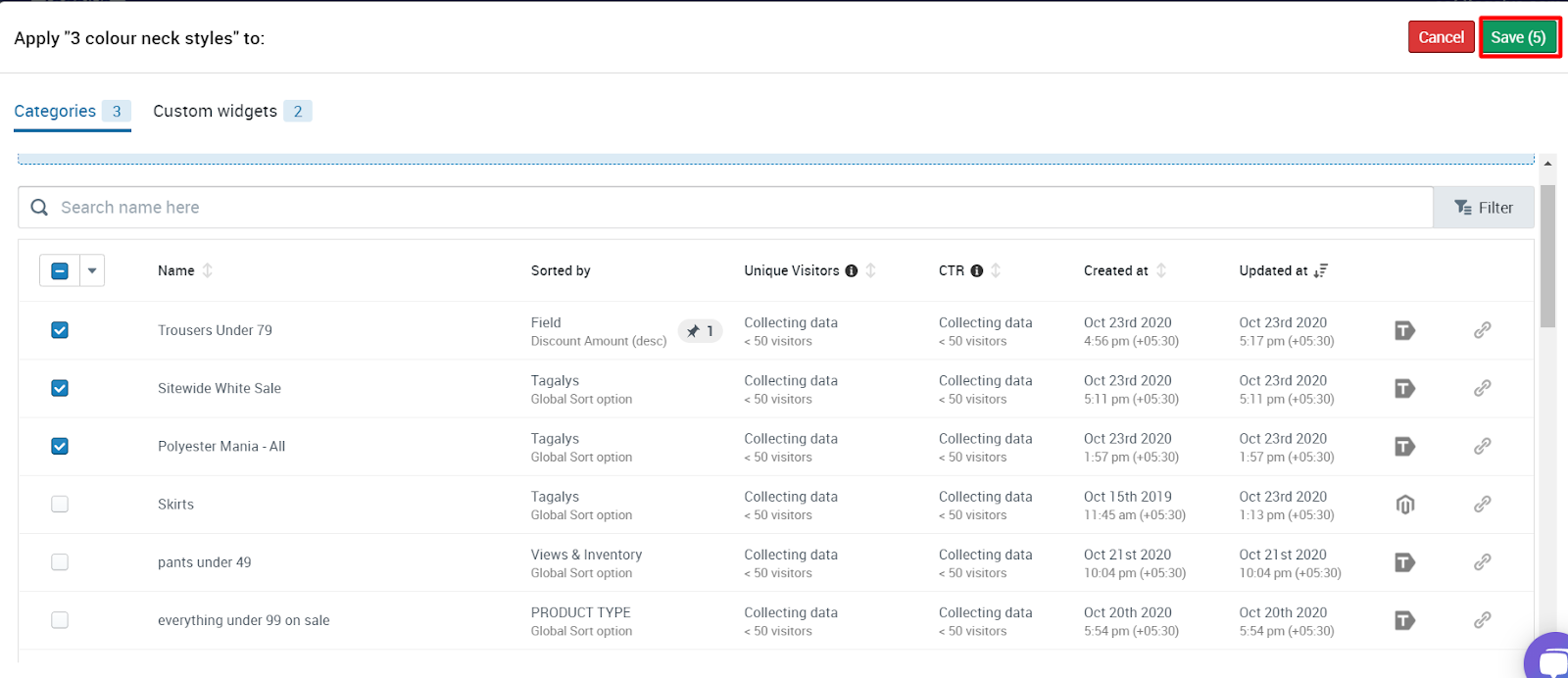 The created GSO can be edited any time based on the merchandising strategy needs. The edit option is available next to each GSO as shown below.