Click on Search Accuracy from the left menu on the dashboard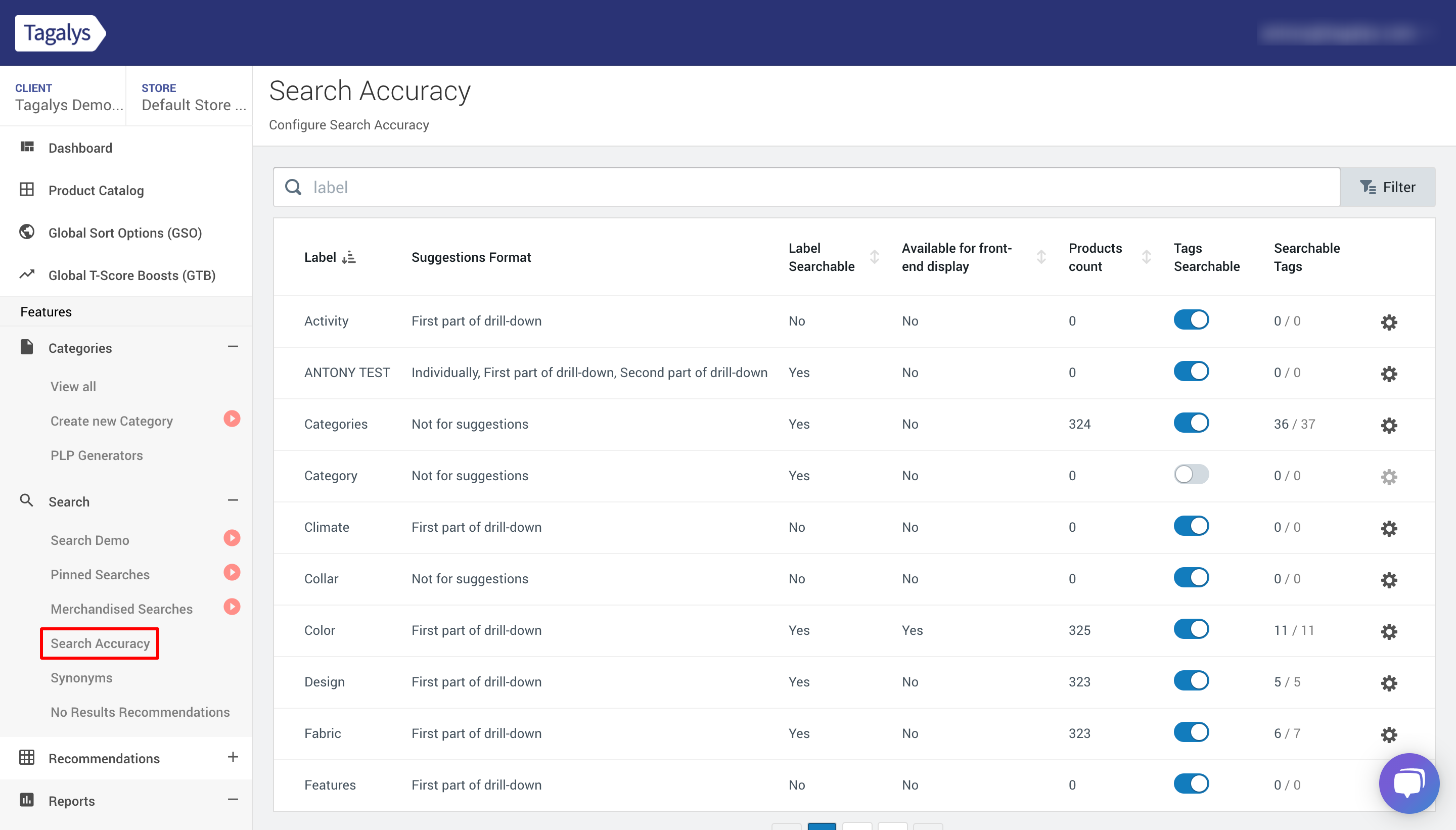 Click on the 'Configure' button next to the Attribute you wish to configure


Use the 'Toggle Button' to turn on or turn off the Tags in the Attribute for Search Suggestions.


Suggest Tags Individually refers to include the entire Tag for Search Suggestions.
On the right side of the screen, you can choose the Tags you wish to make visible for Search Results. The tags unchecked will not be visible in Search Results.



After the changes are saved, it takes 30 minutes to update and reflect in the search results.