Product sequencing gives retailers infinite flexibility to arrange products in Listing pages / Recommendations / Global Sort Options (GSO) using platform attributes (Category name, Collection name, Fabric, Color, etc) and visitor engagement data (Product Views, Buys, Add to Carts, Revenue, Inventory, Date, etc)
Creating a Sequence using Shortcuts: These are platform (Magento, Shopify, etc) attributes that are synced to Tagalys.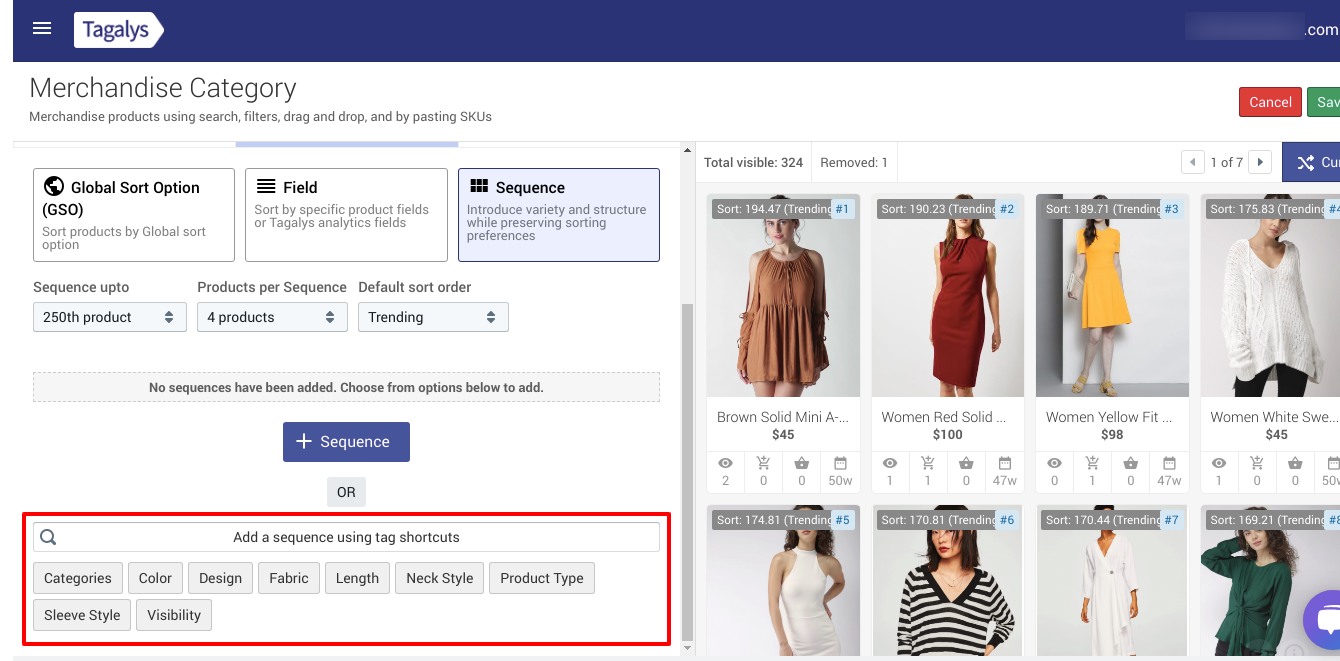 Select the desired attribute. Example: Color
Now, select the tags within the selected attribute. Example: Red, Blue, White. The order of the selected tags can be changed by simply dragging and dropping.


You can choose the frequency each tag gets repeated by using the 'Switch Sequence every' option.

You can choose the sort order of the sequence using the 'Sort products by' option. Example: Trending, Date, Buys, Product Views, etc.

Save the sequence.