You can login to the dashboard either using your store email or a third-party account like Google, LinkedIn, or Microsoft.
You can access the dashboard by logging in using your existing email ID (Tagalys ID) that was used to create an account or via third-party accounts like Google, LinkedIn, or Microsoft.
To login using your email address, add your email address and the password.


Once you log in using a third-party account, the details of the connected accounts can be accessed from email settings.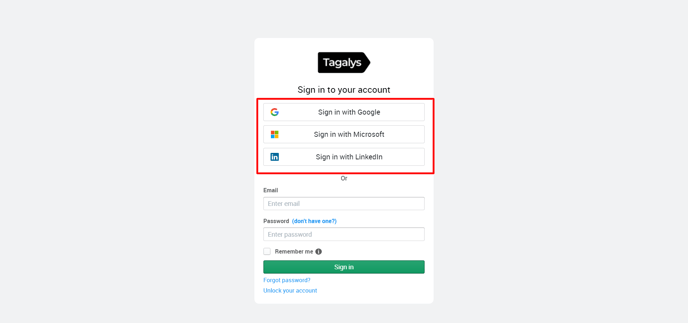 Click on 'Settings' from the dropdown next to the email address.

Select 'Connected Accounts' to access the details of other accounts connected to the dashboard.

Accounts can be added or removed from this section.

Click here to know more about how to use third-party accounts to login to Tagalys.