How to check sync status on the Tagalys Dashboard?
Merchandisers can check the status of sync on the product catalog page.
To check the sync status, navigate to the Product Catalog page on the dashboard.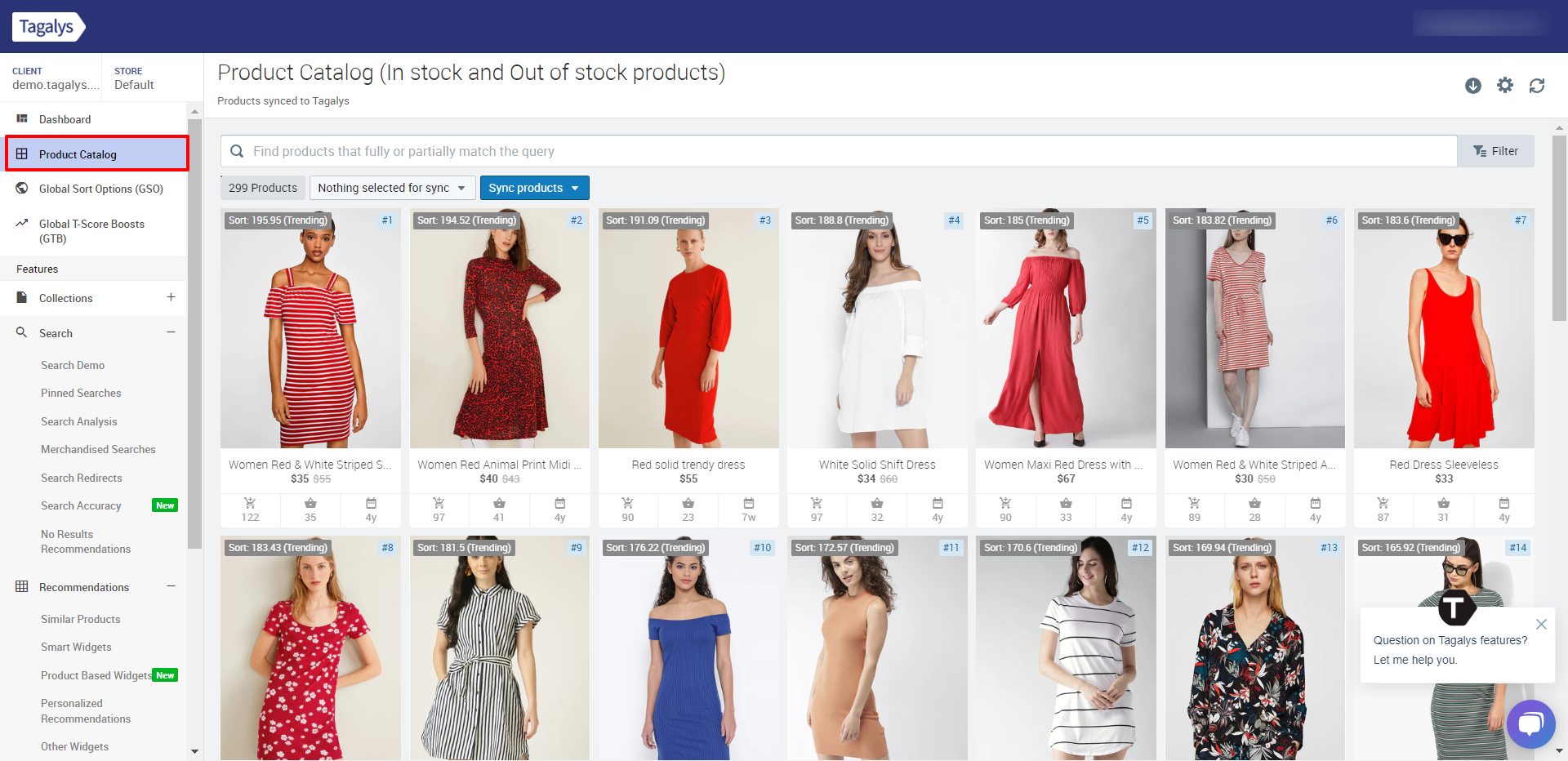 Click on the 'Sync Notifications' icon at the top right, the sync status will be visible in the drop-down below.