Reports can be compared and generated for custom and standard durations of time.
While viewing reports, merchants can select custom or standard date ranges. Additionally, merchants can also compare the performance of two different date ranges.
Note
: The reporting days will be limited according to you current plan. To increase your reporting period, please contact support@tagalys.com
To view/generate reports for a custom or standard date range, click on the calendar icon at the top right and select the required date range.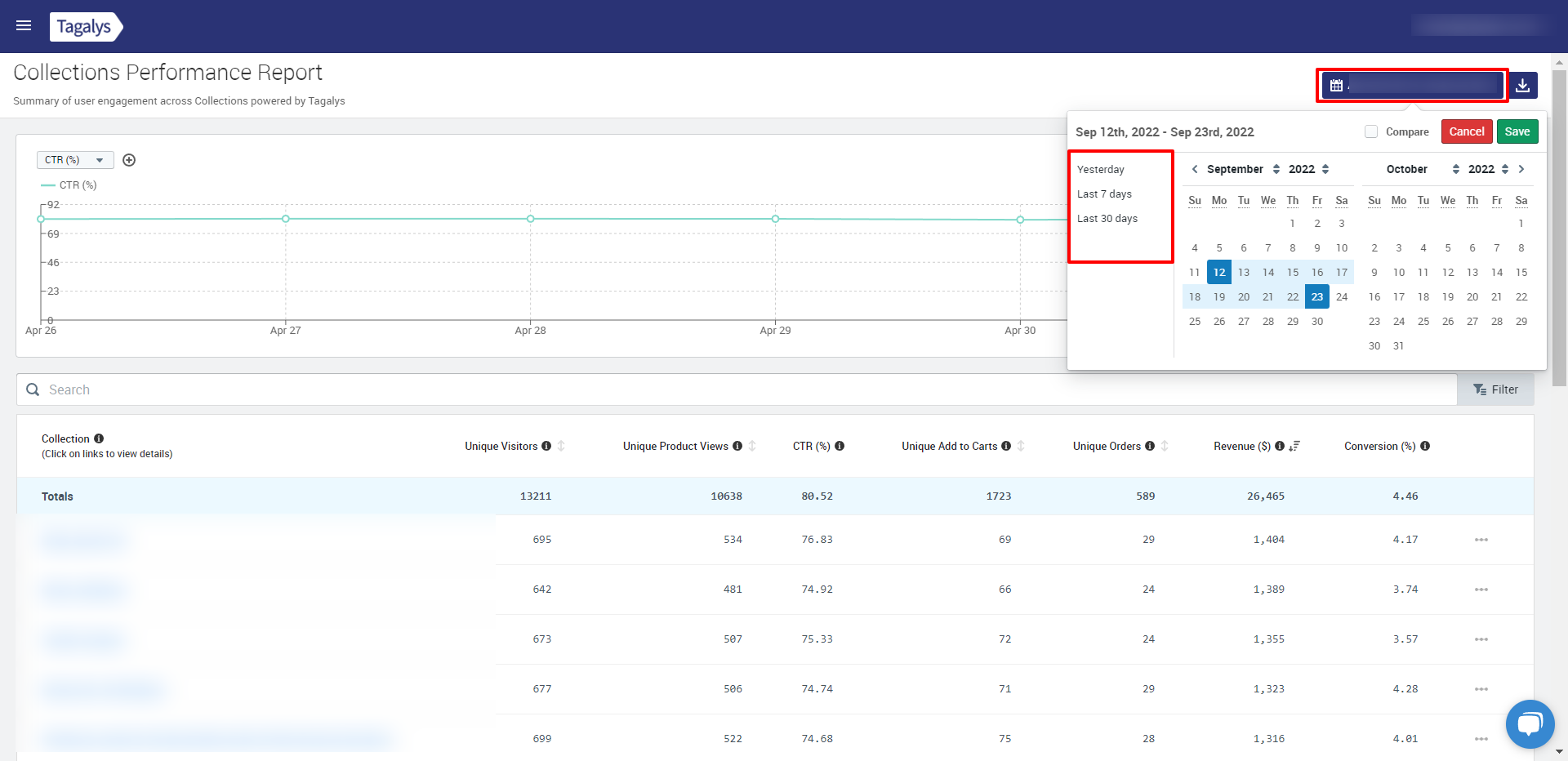 The field
Compare
allows you to evaluate engagement data between two date ranges. In the example below, you can find a Collection | Category performance report, where the performance of the last 30 days is compared to the previous 30 days.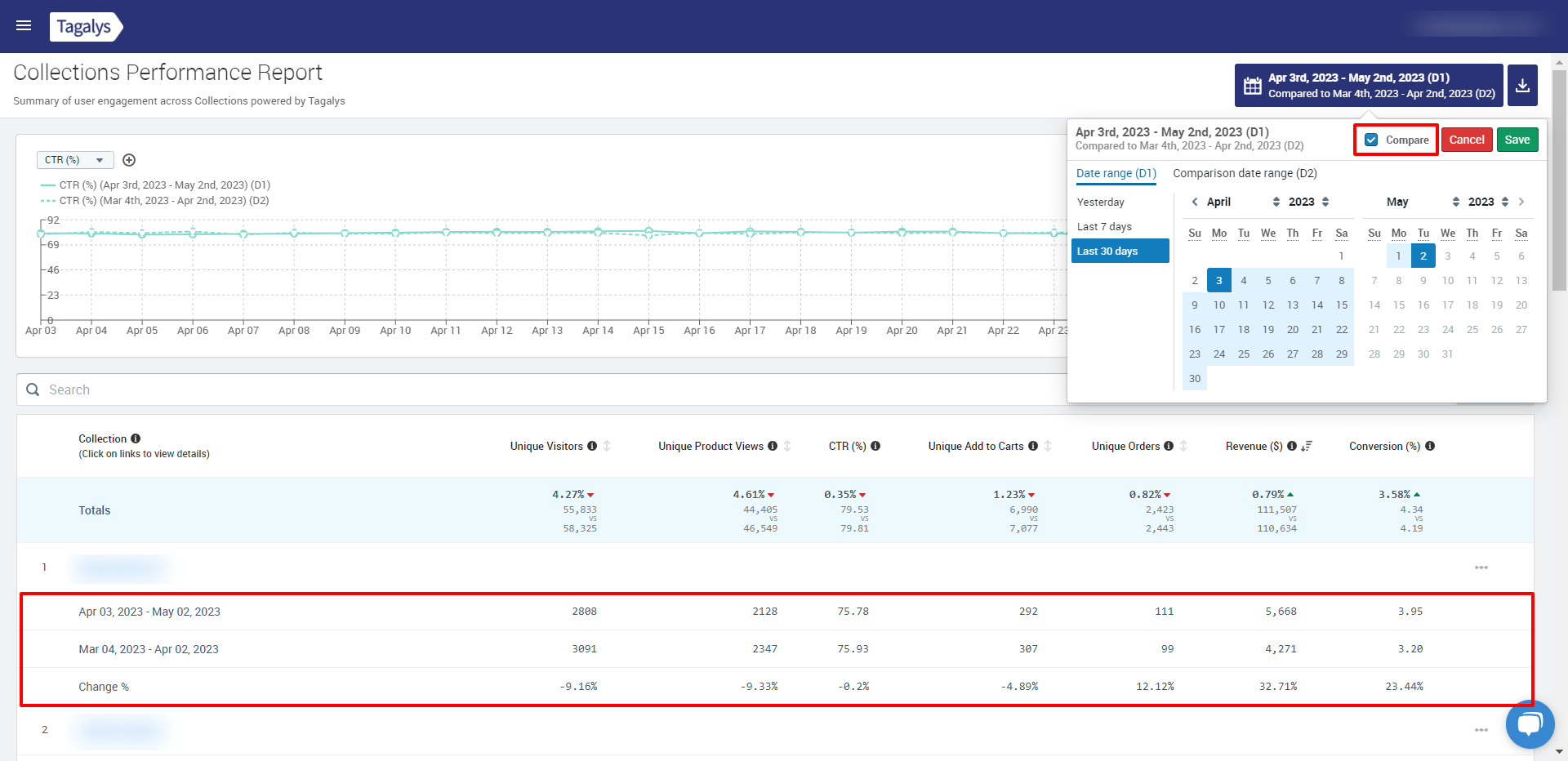 The same steps mentioned above can be applied for all search/recommendation reports on the Tagalys dashboard.
Click
here
to learn how to download reports from the Tagalys dashboard.