Here are the steps for syncing attributes to Tagalys in Magento 1.
On your Magento admin, Navigate to Catalog -> Attributes -> Manage Attributes.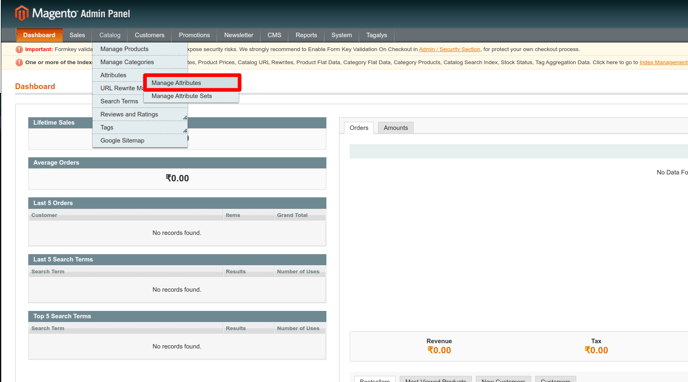 Open the attribute you would want to sync to Tagalys by clicking on it.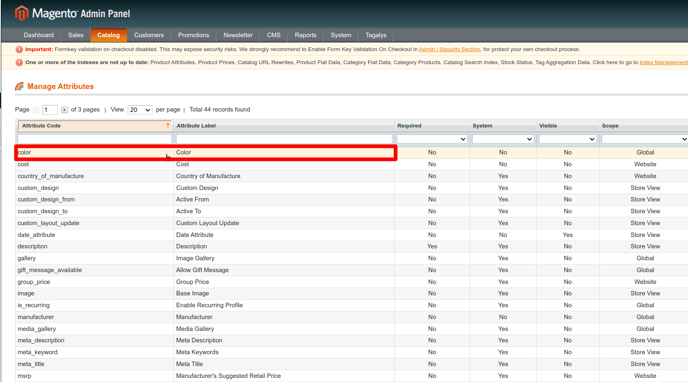 At least one of the following three options should be marked 'Yes', for the attributes to be synced with Tagalys:
"Use in quick search".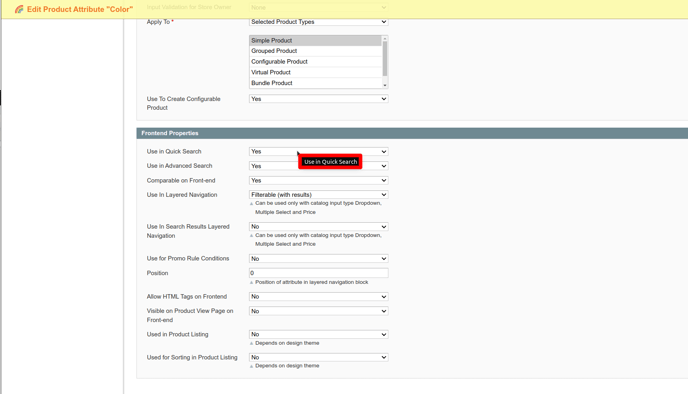 2. For "Use in Layered Navigation", set the value of "Use In Layered Navigation" as "Filterable (with results)" and "Use In Search Results Layered Navigation" as "Yes".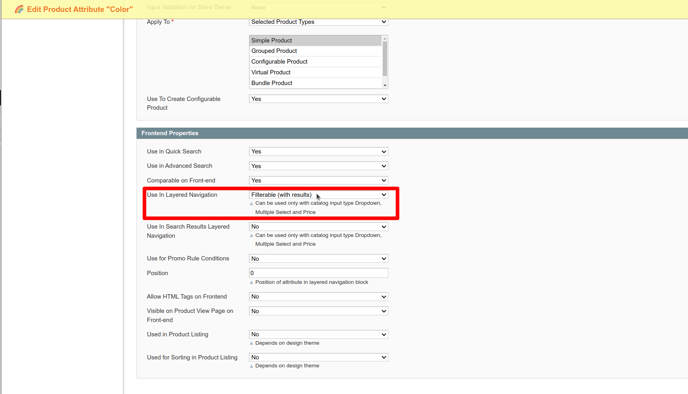 Note: Not all product details will be included in the settings in Magento under the 'Apply To' drop-down. To add more, please contact Tagalys Support.
3. "Used in product listing".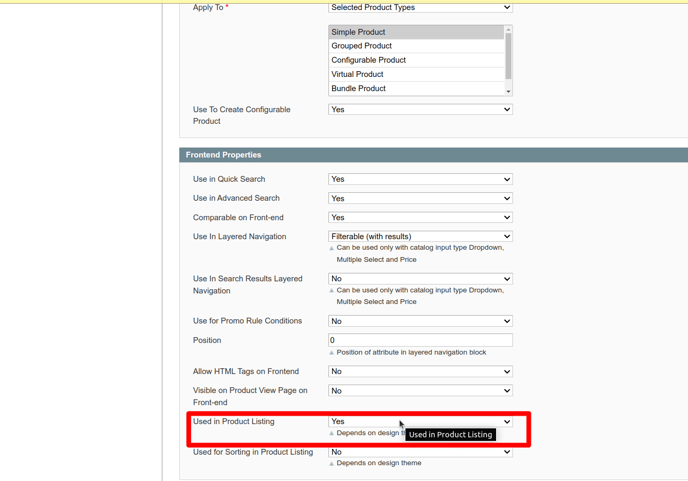 Note: The configuration change will be updated within 24 hours of the full sync. If you wish to sync the changes right away, you will have to trigger a manual full sync from Magento to Tagalys. We recommend that you do the manual sync during low-traffic hours.