Categories or Collections that can be instantly created on Tagalys where product sorting, addition and removal are automated is called a Smart Category or Collection. This saves the merchant over 80% of their time otherwise spent on creating and managing Categories and Collections.
The below example is for a Magento platform, but the same can be replicated on Shopify. For e.g., Let's create a Smart Category for a Valentine's Day sale that showcases 'Dresses,' 'Tops,' 'Skirts,' that are 'Red' in colour, under $200 and without a discount.
Click on the 'Create new Category' icon on the Tagalys Dashboard.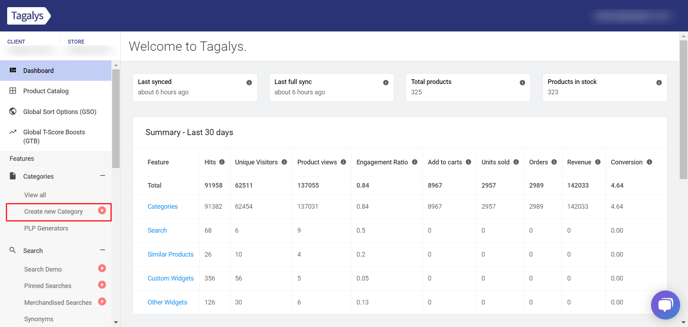 In the 'Find Products' section, select the attributes you want to showcase and match them to the desired requirement. For instance, in this case, we want to showcase a Category with Dresses, Tops and Skirts that are all in the color red, while having a sale price of below $200 and are not under a discount.
As in the image below, you can select the attributes 'Color,' 'Sale Price,' 'Discount Percentage,' 'Product Type' to match the requirement.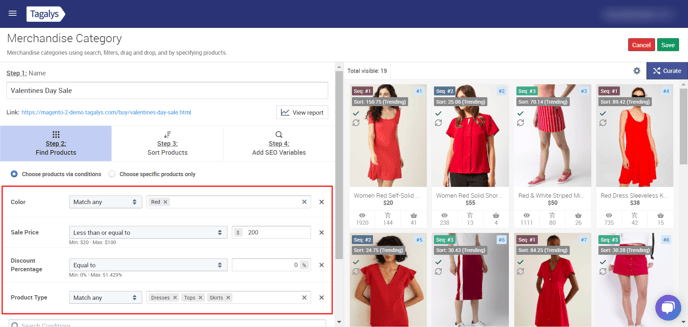 In order to further Sequence the Smart Category, click on 'Step 3' and Sequence the products by 'Product Type' - 'Dresses,' 'Tops,' 'Skirts.'
In the image below, the 'Products per Sequence' has been set to '1 product' with the 'Default Sort Order' is set to Trending.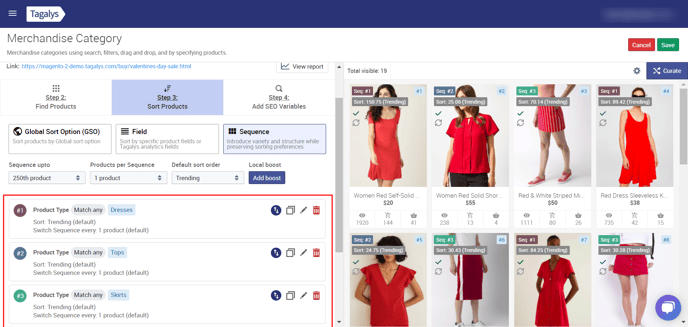 Click on the 'Save' icon.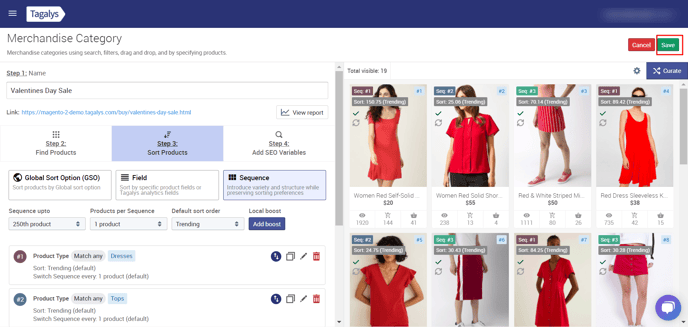 The category is created and will be rendered on the storefront based as soon as your front-end cache is refreshed by your eCommerce platform.