DRAFT is a product status assigned to a product that determines its visibility on the online store if assigned to that channel
Product status determines if a product is available in your store. The product status on newly created products is set as Draft by default.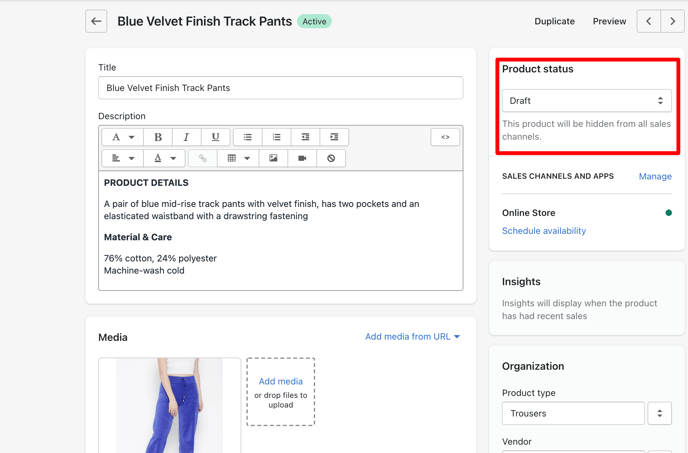 Once product details are completed and it is ready to be displayed, the merchant can change the status to 'Active'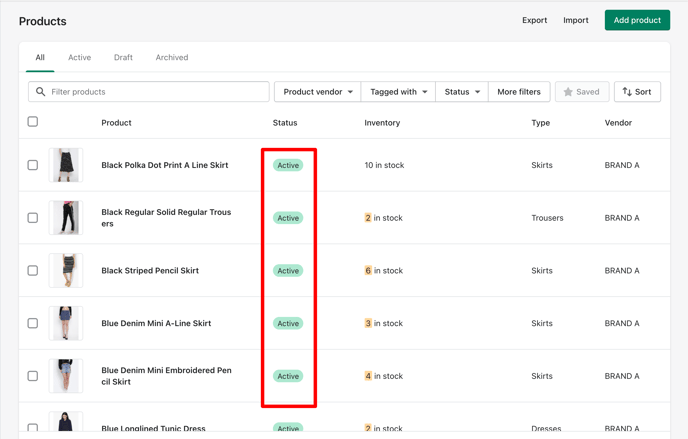 Click here to learn a use case on how to use DRAFT products in pre-merchandising.