Partial searches are used to reduce the 'No Results' response from the Tagalys Site Search API. When partial searches are enabled it shows the products closest to the keywords in the search query. Let's have a look at the example below.
If there are no "Red Yellow Shirts" in the product catalog, Tagalys would respond with a partial match of products as seen in the below example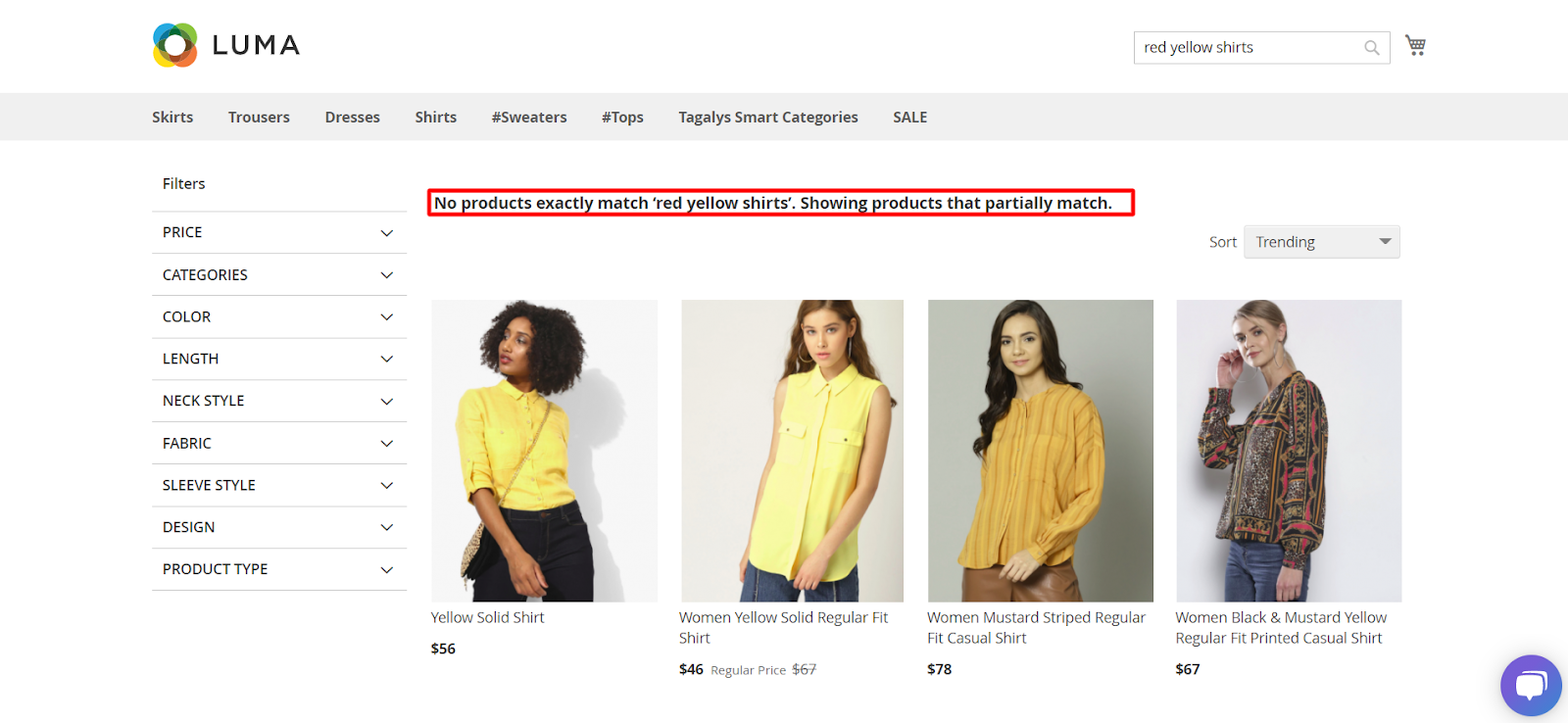 To know more about partial searches click here.