What are Pinned Searches?
Tagalys analyzes the popular searches in each store and updates them based on historic search data. According to your business needs, you can also 'Pin' searches above the 'Popular Searches'. This will update the Popular searches viewed by the visitor on your eCommerce store.
A similar example at Target.com can be seen below: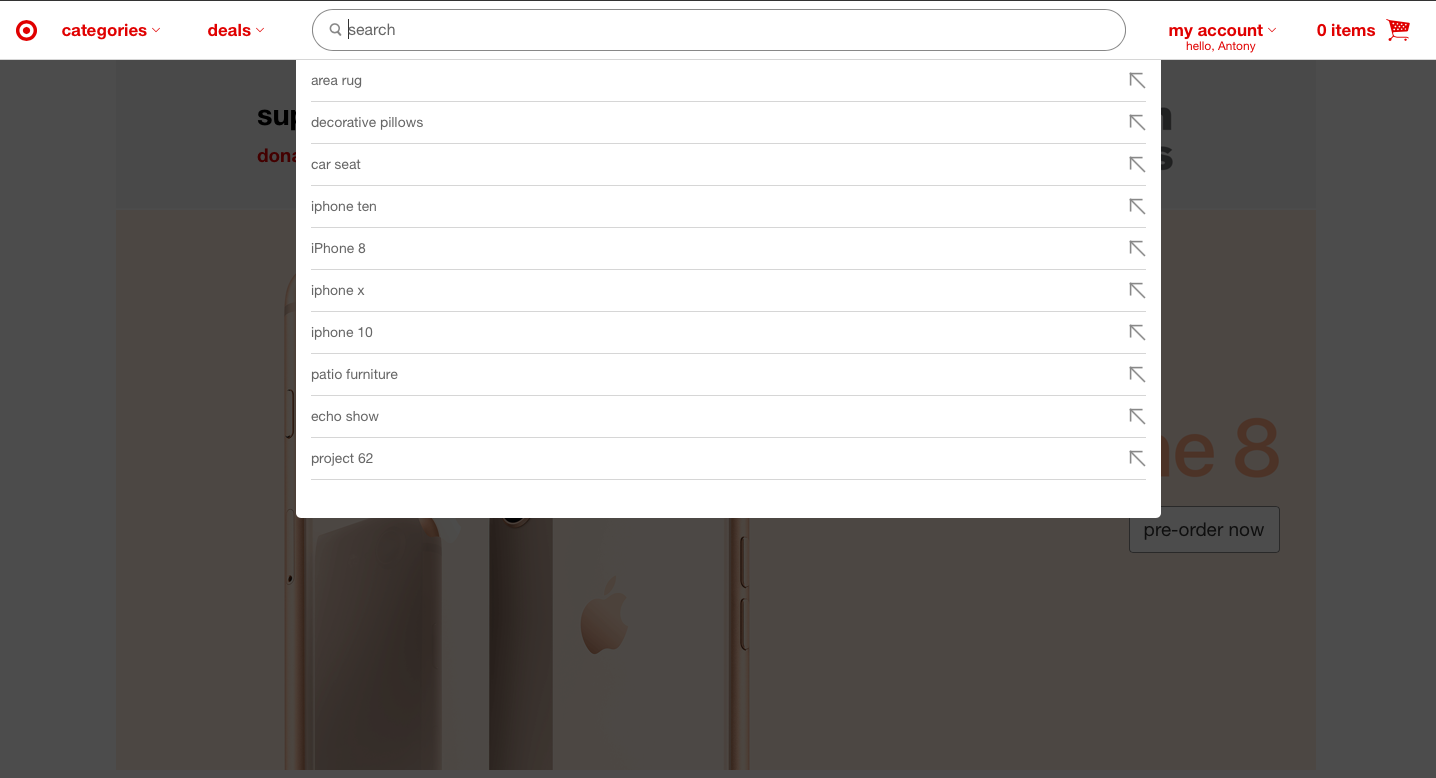 To know more about pinning a product on the search page, click here.