Search priority boost enables you to prioritize certain fields from the product catalog during search analysis to match with a search query.
This increases the priority of fields like the name or title of the products but still sorts the results based on the trending score.
Products that have parts of the title that match with the search query are dynamically boosted ahead of other products sorted only by trending.
Here is an example of the results for the search query "Midi skirt".
This can be verified in the preview section inside 'Merchandised Search'. The products with a search priority boost can be seen with the icon highlighted here.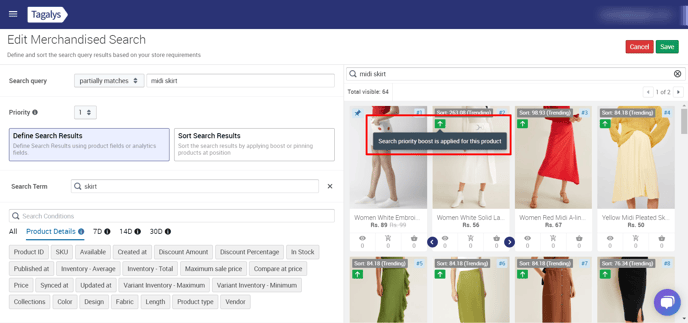 The products that have the words "Midi" and "Skirt" in the name of the product are given the search priority boost and promoted to the top of search results.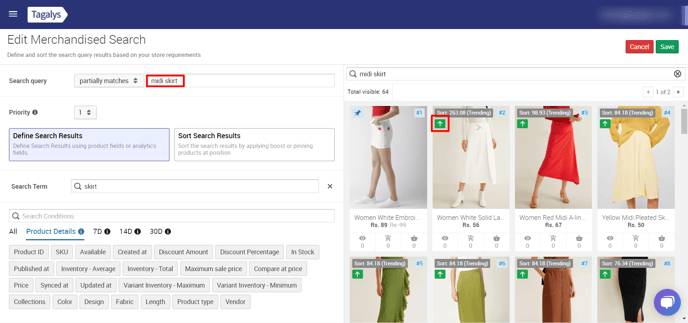 The search results would first display products that match the search query to the 'Name' field. The products that have a search priority boost are sorted by trending.
Followed by this are products that match the search query to other searchable fields, such as color, category | collection, etc., from the product catalog.
This ensures search results have a combination of products that are trending & relevant to the search term.