'Text Suggestions' helps visitors to discover products faster by drilling down to the most relevant Products or Categories that match the 'Search Query'.
A category or sub-category appears in 'Search Suggestions' only when it is marked as 'included in the menu' in Magento and if it is indexed for search in Tagalys.
Here is an example of how a Category is displayed in 'Search Suggestions'.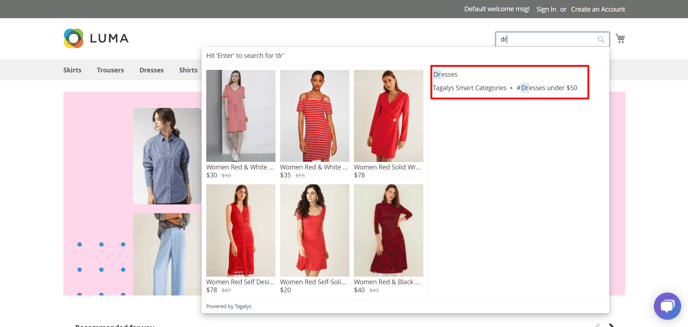 The 'Text Suggestions' can be configured to exclude Categories.
Follow these steps in the Magento admin section to exclude a Category from being displayed in 'Search Suggestions'.
1. Log in to Magento
2. Navigate to Catalog -> Categories
3. Verify if the Category has "Include in Menu = Yes"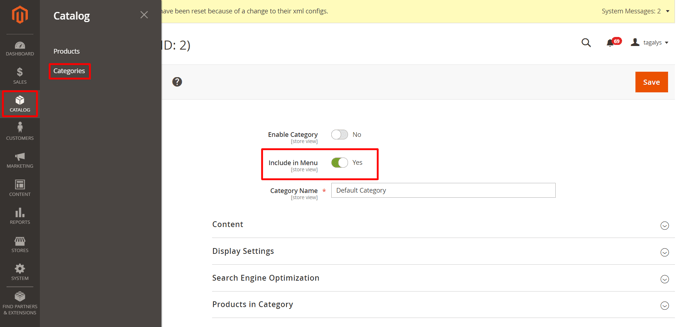 4. Select the Category that needs to be excluded from appearing in 'Search Suggestions'.
5. If you have multiple stores, select the relevant store under 'Store View'.
6. Select the toggle button next to 'Include in Menu' to select 'No'.
7. Click on 'Save'.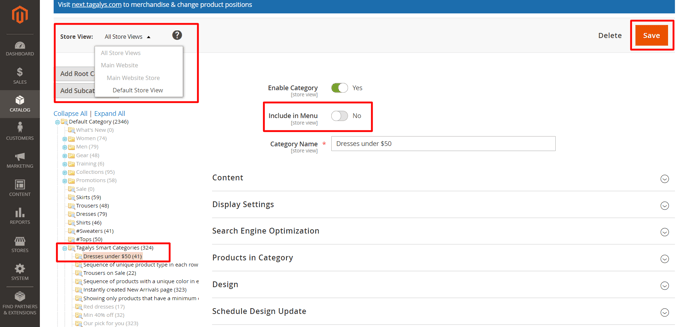 8. Navigate to 'System' -> 'Tagalys' -> 'Configuration' -> 'Support & Troubleshooting'.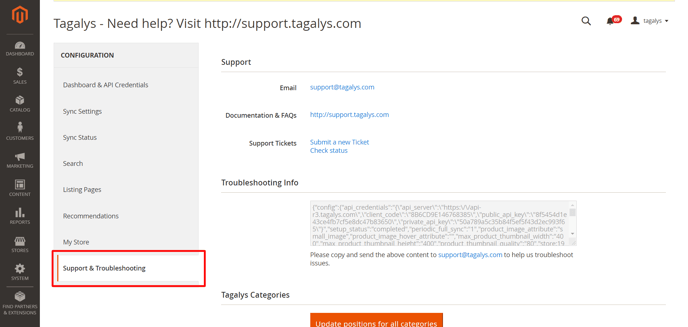 9. Select 'Trigger full products resync now'.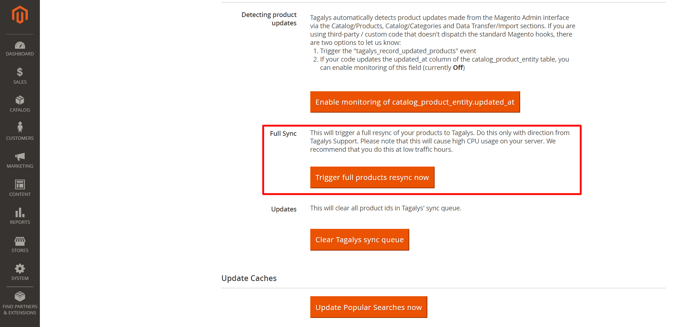 10. Check the 'Sync Status' to verify if the Sync is complete.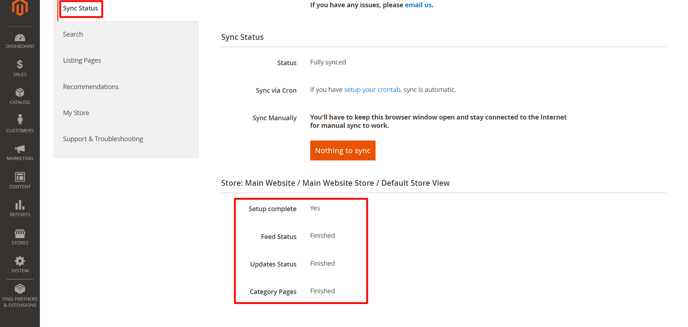 Once the Product Sync is updated, the Category that is set to "Include in Menu = No" will not be displayed in the following sections,
'Text Suggestions'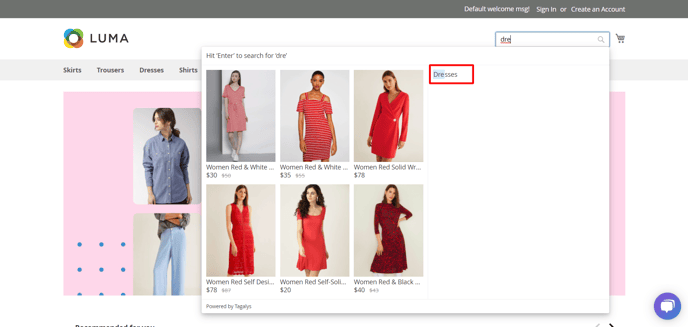 'Search Filters'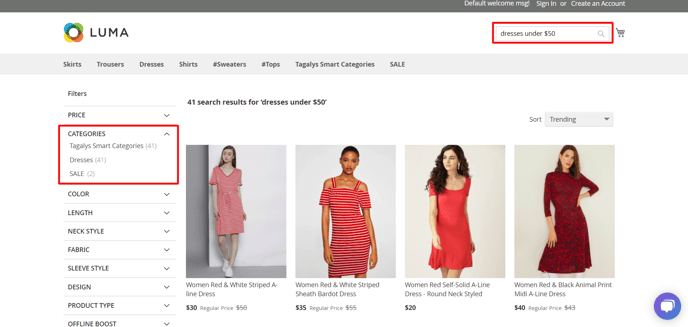 'Category' section of the store frontend.