The 'Product Catalog' in Tagalys contains the list of all the in-stock and out-of-stock products from your store. This product data is synced to Tagalys from your Magento / Shopify / BigCommerce admin.
The Product Catalog can be accessed from the left menu of the dashboard.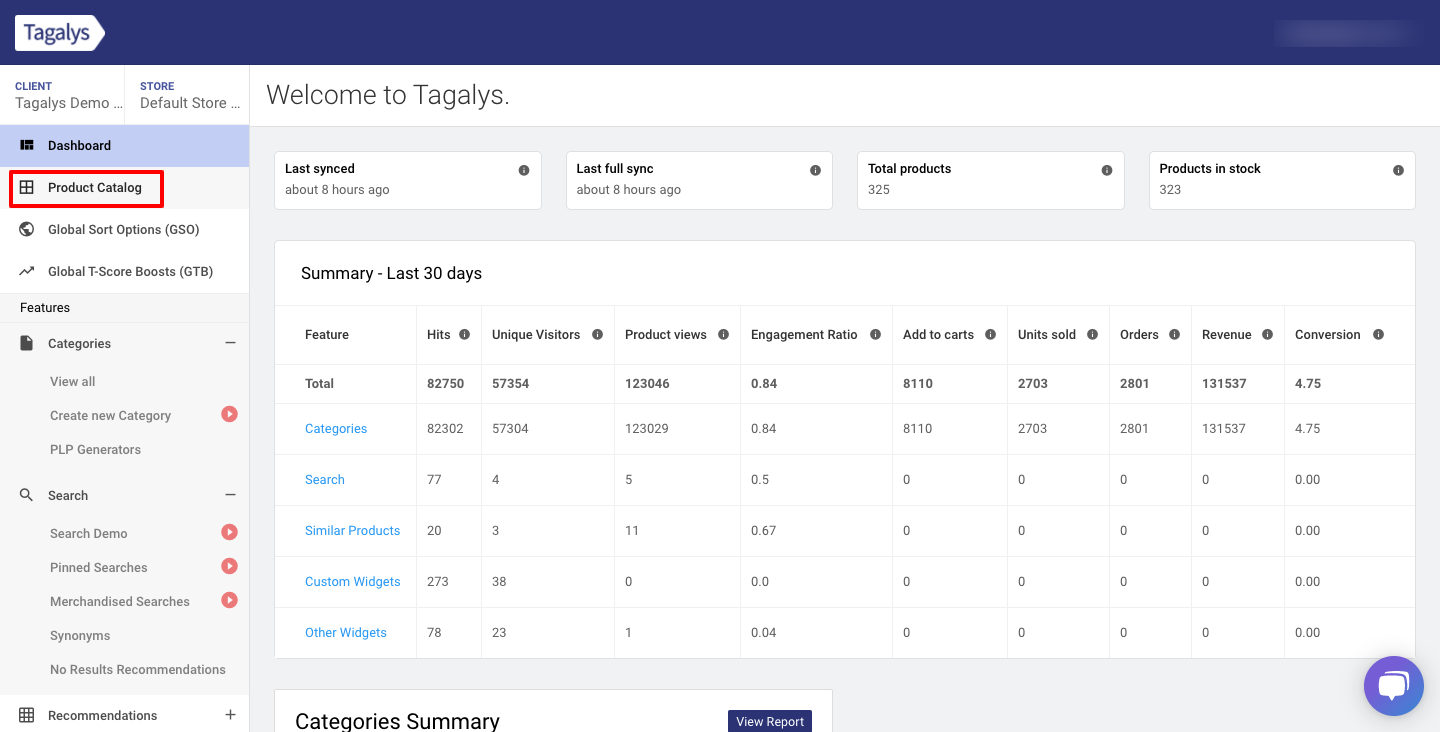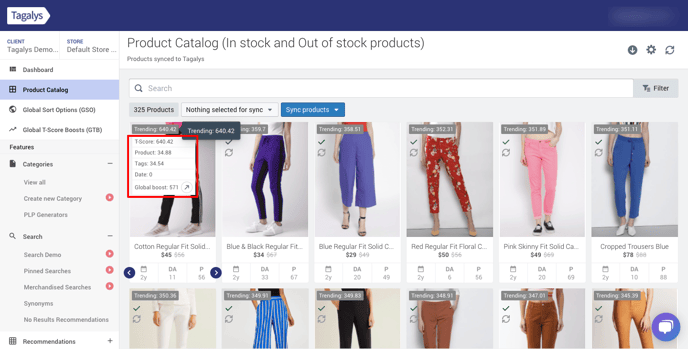 The stock status can be checked using the icons that are available on the product.


You can select individual Products to Sync or Trigger a full Sync from the Product Catalog. The Sync Status can be checked from the 'Sync Notifications' button on the Top right corner.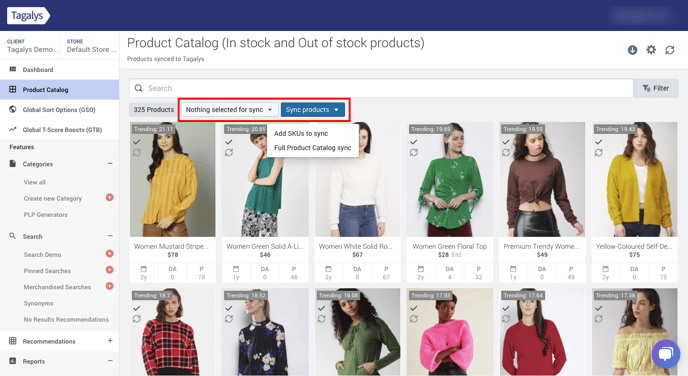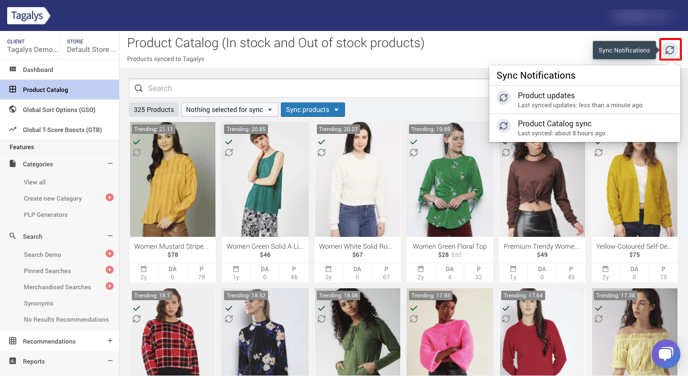 When you click on the 'info' button on the product after hovering over it, all the data associated with the product that is available on your eCommerce platform is accessible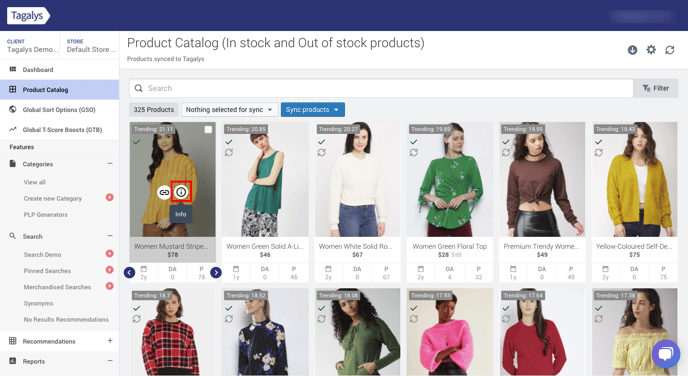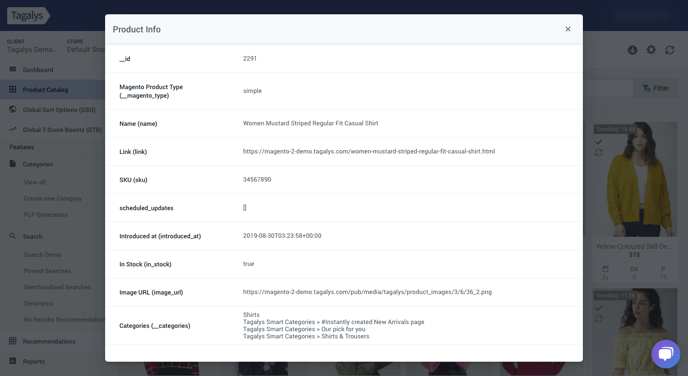 You can download the Product SKUs with T-Score data or the Product Information data as a CSV by clicking the download button on the top right corner of the page.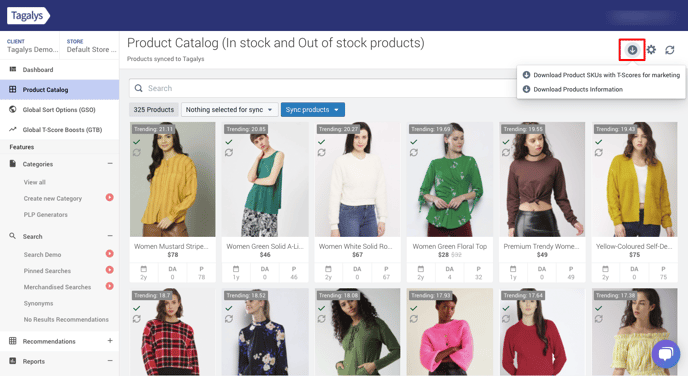 You can access and Configure Product Metrics from the Product Catalog section too, by clicking on the 'Gear' icon on the top right corner.