The feature enables you to pin products to a static position to the top of a Category | Collection
The 'Drag and Drop' feature known as 'Visual Merchandising' or 'Curation' in Tagalys enables you to pin products based on your preferences. We recommend using this ONLY when product attributes or fields are not available to dynamically merchandise.
'Drag and Drop' enables easy reordering of products on a Product Listing Page with access to product performance insights.
The 'Drag and Drop' is an enabler for merchants who wish to swiftly re-arrange products and not have to remember to manually remove them after the required duration. While re-arranging the products, the merchants also have access to product performance which helps them carry out effective product merchandising.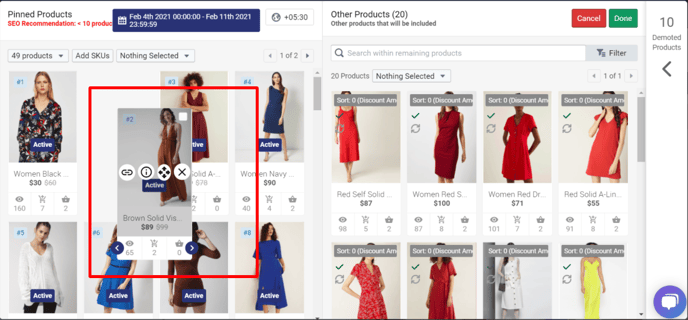 To read more on the steps to using 'Curation' or 'Drag and Drop,' click here.
-